James Boardman
James is co-founder of EducAid 
Why and how I became involved with EducAid…
I was fortunate to be part of an expedition from University College London to Sierra Leone in 1993. It was a life-changing experience that humbled, thrilled, and inspired in equal measure. One of the most striking attitudes I came across was a desire for self-improvement expressed by many across a range of ages, and by both sexes. The people I met had a clear belief that improving their chances, and the fate of their country, depended on getting a good education. I agreed, but wondered how this could happen in a land of economic poverty with no access to free education.
My friend, Swithun Mason, and I returned to London in the late summer of 1993 and set about trying to raise funds for two students whose plights had captured our imaginations. Friends, family and church members were generous, and the donations grew. We registered the charity in 1995, with the aim to improve education among the under-privileged in Sierra Leone and to promote Christianity. We were soon able to establish a sponsorship scheme, whereby we supported students to attend local schools. It was with tremendous excitement that I learned of Miriam Mason-Sesay's willingness to move to Sierra Leone and direct our project in 2000. Her move ushered in a new era for EducAid because she set up our own schools, which have proven to be very effective at meeting our original aims.
One of the founding principles was to 'raise honest citizens who are able to earn a living wage' – to borrow a phrase from the Salesian tradition, and this remains a powerful driver for those who work with and support EducAid. Over the years I have visited Sierra Leone, met volunteers, met students, worked along side EducAid teachers, and witnessed incredible transformations in people's lives. I have seen that poverty can be degrading and crippling, but it does not destroy the strength of the human spirit and people can work together to overcome it. My involvement has been an honour and a privilege, and that's why I'm a Trustee today.
Dr James Boardman
Senior Lecturer in Neonatal Medicine
University of Edinburgh
Consultant Neonatologist
Royal Infirmary of Edinburgh


Swithun Mason
Swithun is co-founder of EducAid 
A student visit to SL in 1993 had a profound impact on me. The resignation to gross poverty I saw was shocking and the Aid 'solutions' were demonstrably not working. Arguably they were compounding problems. However, it is not a country I felt able to walk away from: just another tourist destination to tick off.
I've worked with EducAid since it's foundation. It keeps my feet on the ground, adding perspective to a privileged western lifestyle. There is something deeply compelling about the value to be added, unachievable pound for pound in the western world – a little really does go a long way in Sierra Leone. It's really great to see our students coming through and succeeding at tertiary level. One day we will have an EducAid alumni who changes that failing country: it's a privilege to be part of that.''
Swithun Mason,
Director
Jersey Corporate Services
Adrian Carr
Adrian Carr is CEO of EducAid
Although a supporter for close to 10 years, it was only when I was challenged by both Swithun and Miriam to spend some time in Sierra Leone that I really understood what EducAid is looking to achieve.
Meeting and teaching pupils who were totally engaged with their education and excited about their future,  mixing with teaching staff enthusiastic about the EducAid way, beginning to understand how education can transform lives – it truly is a unique organisation.
Learning for life in Sierra Leone for £180 per pupil.  It's a great journey.
Reverend Mark Wallace
"I've been a trustee of EducAid since 2005 when I visited Sierra Leone on behalf of St James's Church, Muswell Hill. I'm now based in Surrey where I'm the Vicar of All Saints' Church Lightwater.
I provide an extra voice on anything we're discussing, particularly on our ethics and work practices, which sometimes brings a different point of view. I also consult on our media presence at the UK end, as I used to work as a book editor.
I'm passionate about the very real difference that comparatively small amounts of money can make to the lives of young people in Sierra Leone, and also the amazing way we can link up young people from there with those here.
The key thing I've observed is that being a teenager is largely the same anywhere in the world, regardless of cultural differences."
Rupert Eastell
"I have visited Sierra Leone a number of times in the past 5 years.  Many issues remain but the rate of progress is exciting and is accelerating fast.   EducAid is about providing a way forward through education for some of the most under-supported young people and children in the country – I love the way that "norms" are challenged and new ways of doing things developed.  It is an exciting journey and one that I enjoy supporting."
Rupert Eastell – Partner & Head of Retail, Baker Tilly Tax and Accounting Limited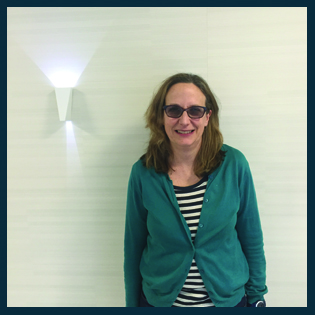 Wendy Tabuteau
Wendy has extensive experience in the charity sector, notably as Director of The Promise – a charity that aims to improve the lives of disabled children in Russia by promoting a system of support  for disabled children in partnership with families and carers and by encouraging a more positive attitude to disability.
Wendy joined the Advisory Board in 2013, and became a Trustee in 2015, and helps steer the charity's strategy, fundraising, and communications.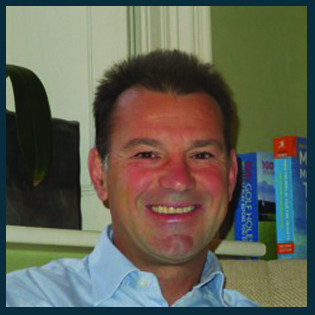 Stefan Cassar
With vast experience in the retail industry – holding such positions as CFO at House of Frasier, and later as a non-exec director at the retail giant – Stefan helped to steer the company in to it's current success and eventual sale.
Stefan became involved with EducAid in 2010 when he wanted to help deliver a measurable and significant impact to underprivileged children. Having come to meet our Country Director, Miriam Mason-Sesay, Stefan recognised both the challenges faced and the opportunity for success with EducAid's programmes, and decided that Sierra Leone was the perfect place to bring his experience and support.

Matt Claxton
I'm involved with EducAid to support the wonderful work that it does in transforming the lives of young people and contributing to the development of Sierra Leone.
Matt Claxton, Divisional Chief Operating Officer of an international Asset Services company.