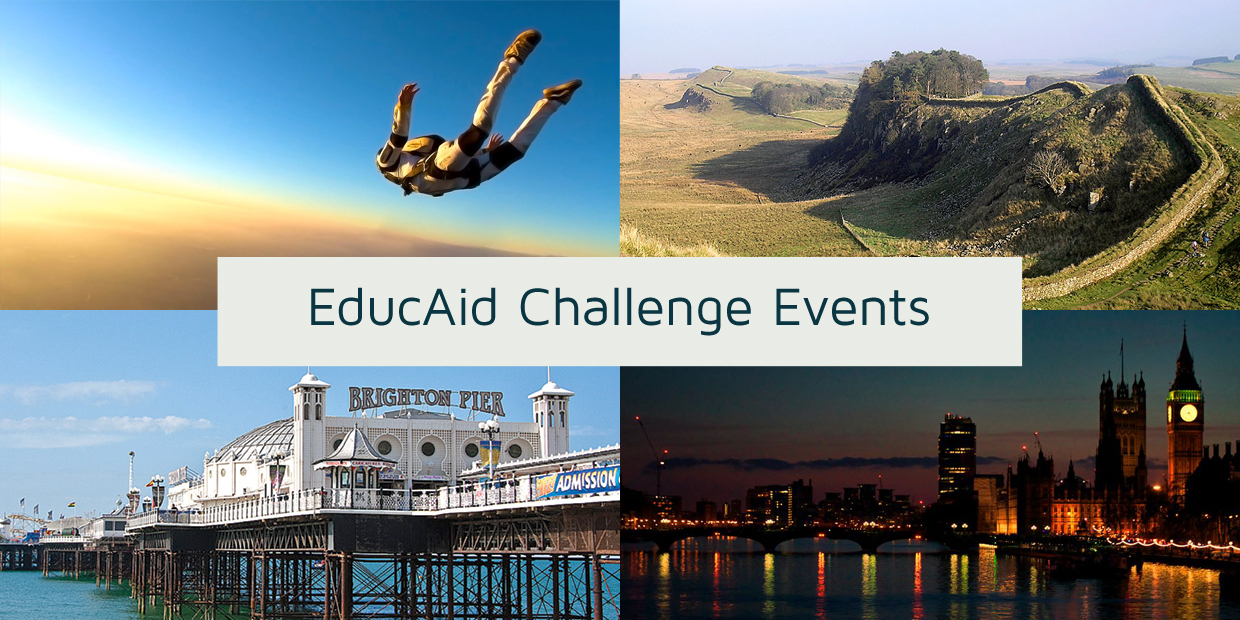 In 2017 we are running a number of challenge events. These events are organised for all of our community, friends and families, to get together and enjoy a fun day or night out and to raise money and awareness for EducAid. We have curated a selection of events that we hope will interest all different types of people; from walking to skydiving. Each of our events will be an inspiring and enjoyable experience for all.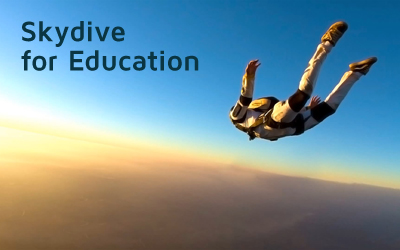 Take one giant leap and join our EducAid Skydive on the 7 May 2017. This really is a challenge of a lifetime, and an experience you'll never forget. From 10,000 feet you'll freefall in style reaching over 120mph. You'll be in the trusted hands of a British Parachute Association (BPA) qualified instructor so there really is no better way to take on a skydiving challenge and also raise vital funds for EducAid. Click here to join us!
Date: 7th May 2017
Registration Fee: £195
Number of Places: 6 (more can be added)
Minimum Sponsorship Pledge: £350
Location: Durham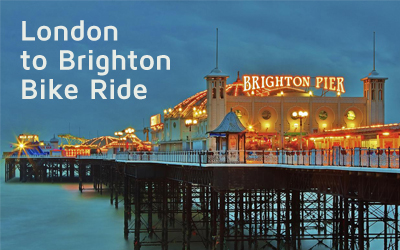 Take part in Europe's oldest charity bike ride, leave the buzz of the city behind you and cycle through country lanes, descending into a triumphant finish by the sea. Covering the 54 miles from Clapham Common in London to Madeira Drive on Brighton sea front this one ride you will never forget.  So what are you waiting for? Click here to sign up.
Date: 17th September 2017
Registration Fee: £50
Number of Places: 50
Minimum Sponsorship Pledge: £200
Location: Clapham Junction to Brighton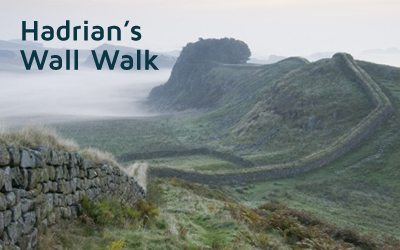 On Saturday 20th May, round together your family and friends for a walk of the World famous Hadrian's wall and raise money for a great cause. Everyone is welcome, choose between a 3m, 5m or 9m route or go more extreme and make your route longer! Click here to join us.
Date: 20th May 2017
Registration Fee: Family of 4 £65, Adults £25, Children £12.50
Number of Places: 50
Minimum Sponsorship Pledge: £50
Location: Northumberland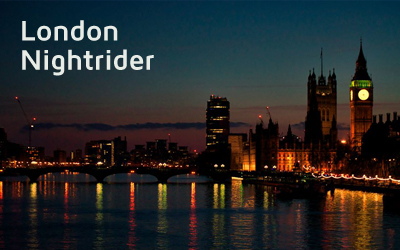 This is a one-day EducAid bike ride with a difference…it's at night! Get together with your friends, family or work colleagues and take on the challenge together in an entertaining way. This is not a timed ride, it's not a sportive, it's all about having a good time together, in a fun and quirky way to explore London's top sights, as well as raising funds for EducAid.
Set off from Lee Valley VeloPark from 10.30pm and follow a 100km or 50km circular route past many of London's most famous landmarks. Highlights include Queen Elizabeth Olympic Park, Tower Bridge, Piccadilly Circus, Trafalgar Square, the London Eye, Buckingham Palace and The Mall to name just a few! Full support, back up and regular break stops are provided throughout the night, along with a well-earned breakfast and medal at the finish. To register and join our team of Nightriders click here.
Date: 10th June 2017
Registration Fee: £60
Number of Places: 30
Minimum Sponsorship Pledge: £200
Location: Lee Valley VeloPark