School Site Coordinators

Lumley Site Coordinator
Emmanuel "Morgan" Bailay
Emmanuel has been with EducAid since 2006 and is a graduate from Fourah Bay College, University of Sierra Leone, in History.
The Deputy Site Coordinator is Yousef Kamara.

Magbeni Site Coordinator
Mamadu Jalloh
Mamadu is a past EducAid pupil and studied at Magbeni during his time.

Mathele Bana, Mafoimba & Masorie Kargbo Site Coordinator
Idriss Bundu
The Site Coordinator for Mathele Bana, Mafoimba and Masorie Kargbo schools is Idriss Bundu.

Maronka Site Coordinator
Fatmata Bangura
The Site Coordinator is Fatmata Bangura; she has been with EducAid since 2003. Fatmata is currently doing a distance Higher Teachers' Certificate course at the Port Loko Teachers College.
The Deputy Site Coordinator is SK.

Pate Bana Marank Site Coordinator
Alhaji Y Tholley
AYT is Site Coordinator for Pate Bana Marank.

Rolal Site Coordinator
Alhaji Aaron "AA" Kamara
AA has been with EducAid since 2005. He holds a Higher Teachers' Certificate from Milton Margai College of Education and Technology in Social Studies & Government and is undertaking a part time degree course at the University of Makeni in Public Administration Management.
The Deputy Site Coordinator is Malikie "Leo" Barrie.
Quality Enhance Programme Coordinators
Primary QEP Coordinator
Amadu Jordan Kamara
Jordan is responsible for overseeing the Primary schools in the Quality Enhancement Programme.
JSS QEP Coordinator
Ezekiel Nonie
Ezekiel is responsible for overseeing the JSS schools in the Quality Enhancement Programme.
Cross-Cutting Coordinators

HR, Efficiency & Compliance Coordinator
Alimamy James "AJ" Kanu
AJ has been with EducAid for many years, and is one of our most senior and trusted staff.

PST Coordinator
Yayah Kamara
Yayah is a past student of EducAid, and graduated from IPAM with a first class degree in Business Administration. He now works in the Lumley Head Office coordinating the logistical and operations support for all school sites.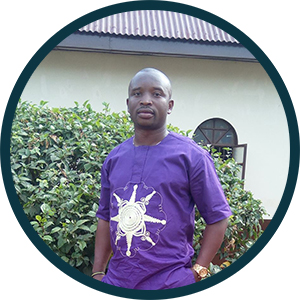 Finance Coordinator
Amadu Kamara
AK is not a past student of EducAid, but he has consistently demonstrated his dedication to EducAid's way of working and values. He is a true EducAidian. AK works with Jack Robinson handling all fund income and programme expenditure in Sierra Leone.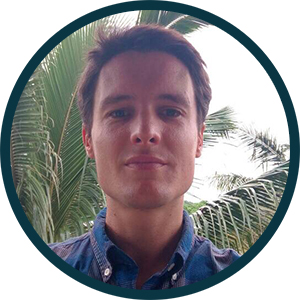 Finance & Operations Controller
Jack Robinson
Jack joined EducAid in January 2017, working with AK and Yayah to dramatically improve the performance of the finance department. Jack studied and worked in the UK, working with Smith & Williamson, PwC and others before joining EducAid.
ICT Coordinator
Hamid "Tee" Tarawally
Tee is a past pupil of EducAid. Tee is studying a CCNA Routing and Switching course, both at SiliconPro in Freetown.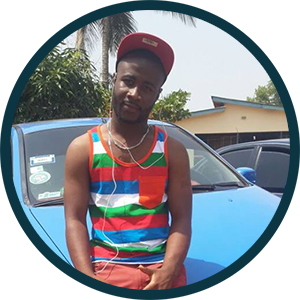 Commercial Studies
Abdul Karim "AKS" Sesay
The Coordinator is Abdul K Sesay. AKS holds a Higher Teachers Certificate from Port Loko Teachers' College in Business Studies.

Curriculum & Science Coordinator
Gassim "Gaza" Sillah
Gaza has been with EducAid since 2007. He is currently undertaking a degree in Mining Technology on an evening course..

Our People
| | | | |
| --- | --- | --- | --- |
| Miriam, Country Director | Erin, Chief Executive | UK Staff | Trustees |