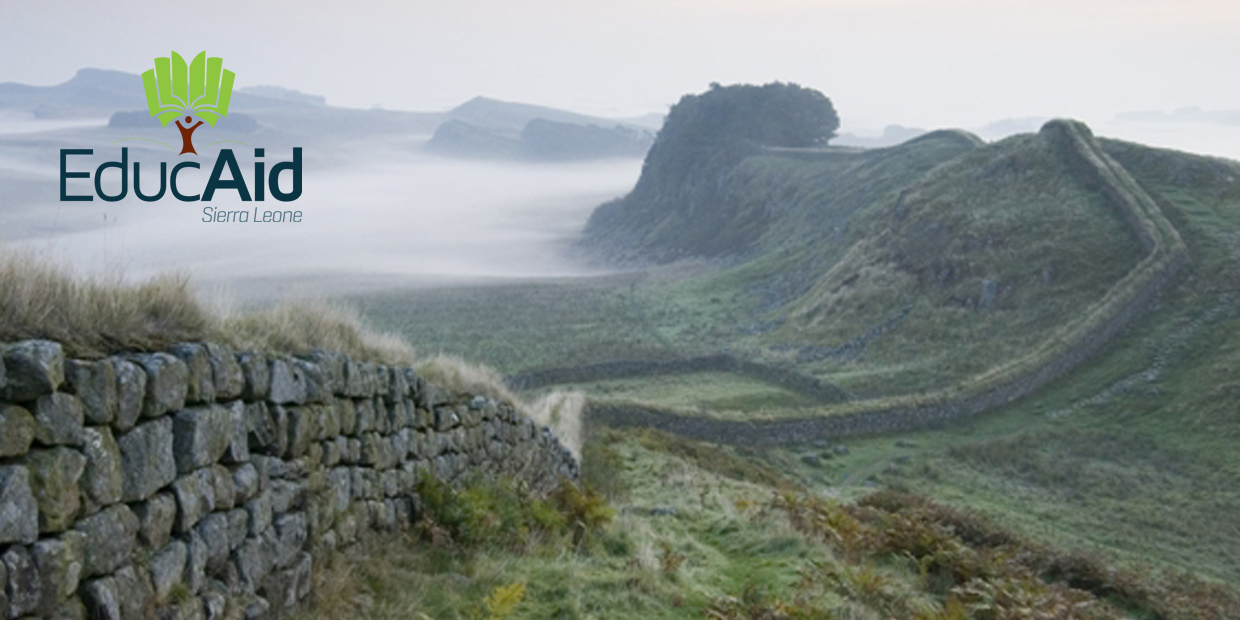 We are really excited that you want to join us for our walk on Hadrian's Wall. It's going to be a fantastic day, suitable for all the family. An information sheet with all of the information and links on this page is available to download and print by clicking here.
Just as a reminder, the details are as follows:
Date: 20th May 2017
Time: 10:30am
Distance: 3, 5, 9m or more!
Registration Fee: Family £65 (must inc. 1 adult), Adults £25, Children £12.50
Number of Places: 50
Minimum Sponsorship Pledge: £125
Location: Housesteads Visitor Centre, Bardon Hill, Hexham, Northumberland, NE47 6NN
Some members of the EducAid team will be there to organise the walk and will be travelling up from London. If you would like to travel together, please do drop us an email and we can arrange a meeting place and, dependent on numbers, a vehicle to drive up in together. Email us by clicking here
In order to complete your registration, you'll need to take the following steps:
Make payment of the registration fee
Set up your MyDonate page
Complete the registration application
Get out there and do some Fundraising!
Make Payment of the Registration Fee
Please make a bank transfer to EducAid of £25. You can do this by accessing your online banking services and sending to the following account details:
EducAid Sierra Leone
Account Number: 8028 0100
Sort Code: 20-10-53
Reference: Hadrian + your initials, e.g.: "HadrianMS"
Set Up Your MyDonate Fundraising Page
Please visit this link to set up your fundraising page!
Complete the Application Form
Now, time to get out there and start fundraising!!