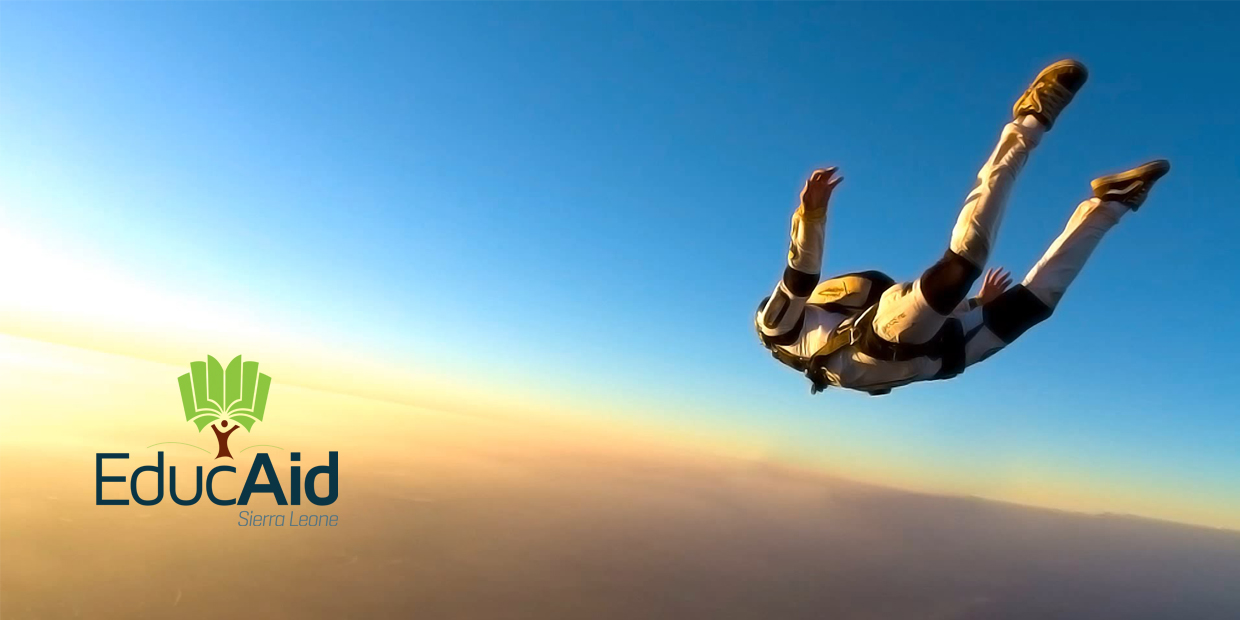 It's fantastic that you are thinking about Skydiving with us up in Durham. It's going to be an amazing day! An information sheet with all of the information and links on this page is available to download and print by clicking here.
Just as a reminder, the details are as follows:
Date: 7th May 2017
Time: 2pm
Registration Fee: £195
Number of Places: 6 (more can be added)
Minimum Sponsorship Pledge: £350
Location: Shotton Airfield, Shotton Colliery, Durham, DH6 2NH
Farah and Marcus will be heading up to Durham to join you on the skydive (yes, actually jumping out of that plane with you!), so we will be travelling up from London. If you would like to travel together, please do drop us an email and we can arrange a meeting place and, dependent on numbers, a vehicle to drive up in together. Email us by clicking here
In order to complete your registration, you'll need to take the following steps:
Make payment of the registration fee
Set up your MyDonate page
Read and complete the medical advice form
Complete the registration application
Get out there and do some Fundraising!
Make Payment of the Registration Fee
Please make a bank transfer to EducAid of £195. You can do this by accessing your online banking services and sending to the following account details:
EducAid Sierra Leone
Account Number: 8028 0100
Sort Code: 20-10-53
Reference: Sykdive + your initials, e.g.: "SykdiveMS"
Set Up Your MyDonate Fundraising Page
Please visit this link to set up your fundraising page!
Medical Advice Forms
If the parachutist is of good health with no existing medical conditions, they just need a copy of form 115a (see below). The form needs the customers details and a signature from a witness. Anyone over the age of 18 can sign as a witness.
If a customer has any existing medical conditions that would require a doctors signature, they need a copy of form 115b (see below) stamped by their doctor. If you are unsure what would require a doctors signature, please read form 115a, it has a list.
Please bring these forms with you on the day of the jump.
Complete the Application Form
Now, time to get out there and start fundraising!!