#AfterEbola – fighting for a life after Ebola
Ebola has been one of the toughest challenges that we have ever had to face, but with our #AfterEbola programme we have a definite route to creating a future for the orphans and communities worst struck by Ebola. Our 3 step #AfterEbola programme consists of the following:
1. Protecting our current contingent of resident students and staff
2. Maintaining the connection and education of our students outside of school compounds through our Education by Podcast initiative.
3. Providing safe ways to take children orphaned by Ebola out of vulnerable situations in the communities and where appropriate into our schools and thus giving them access to a new future through education and a new home and when schools open, joining as many of our former students as we are able to trace.
We are coordinating our efforts to bring you news on these projects from Sierra Leone, and from the UK – you will be able to stay up-to-date with the crisis on our blog.
Visit the News Page to find out more about what we are doing to combat Ebola.
Watch this video of Miriam and Adrian talk about what we are doing to tackle Ebola, and exactly how we can help.
If you were thinking about fundraising for our #AfterEbola programme, you can use the video and the following flyers as a means of distributing information about our initiative.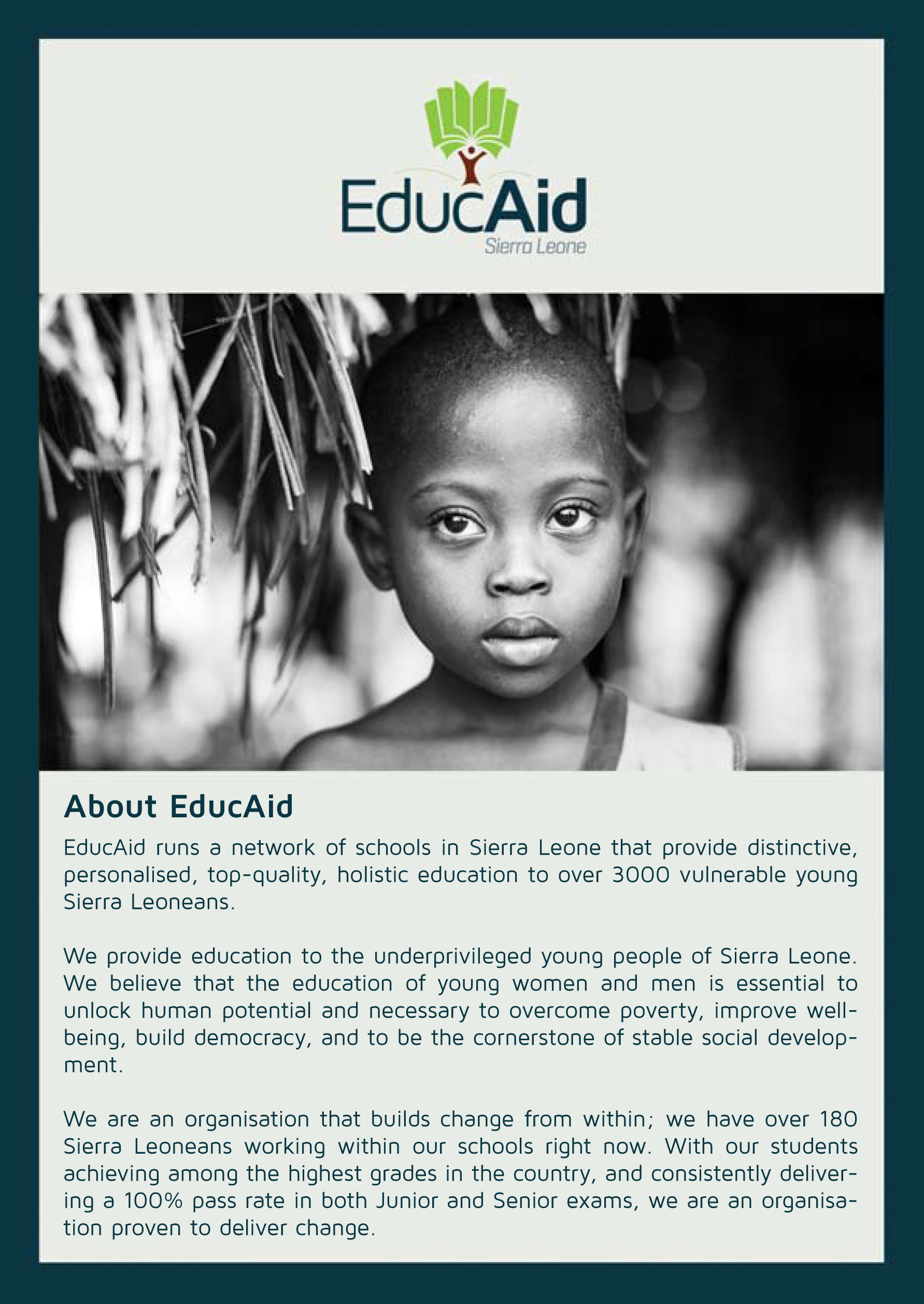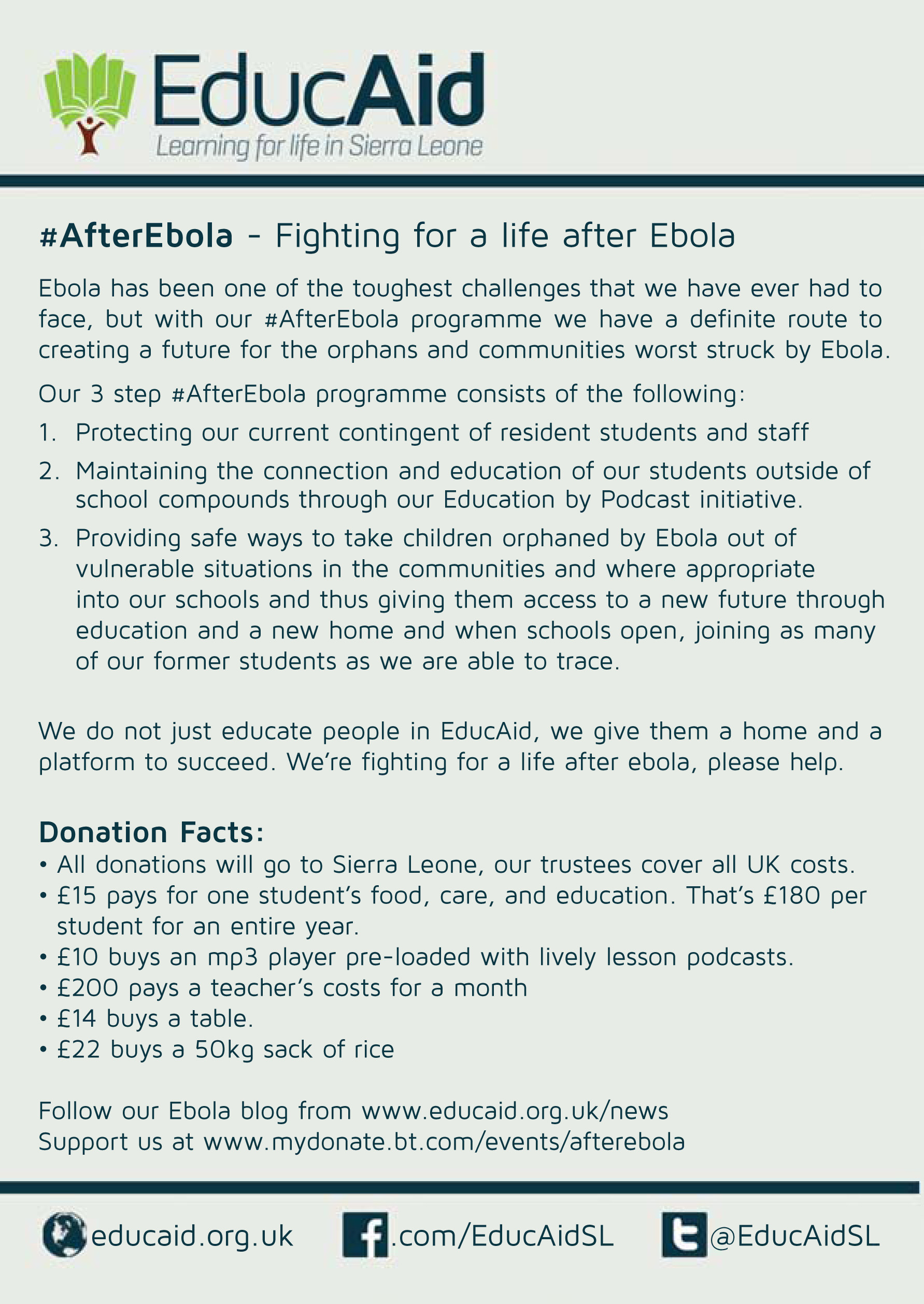 If you would like to print these flyers, please contact Marcus for a file quality more suited to printing.
Please also read our position statement regarding the current crisis below:
EducAid – Ebola