The Big Give ▲ Christmas Challenge 2023 is now open
Each donation to EducAid through the Big Give campaign page over the 28th November to 5th December will be doubled!  Are you ready to make double the difference? 
Learning for Life
in Sierra Leone
EducAid is a UK registered charity (1163161) and Sierra Leone registered NGO that has been working in Sierra Leone for more than 25 years.
EducAid runs an educational network of free schools and school improvement projects, working on gender equality and improving community resilience.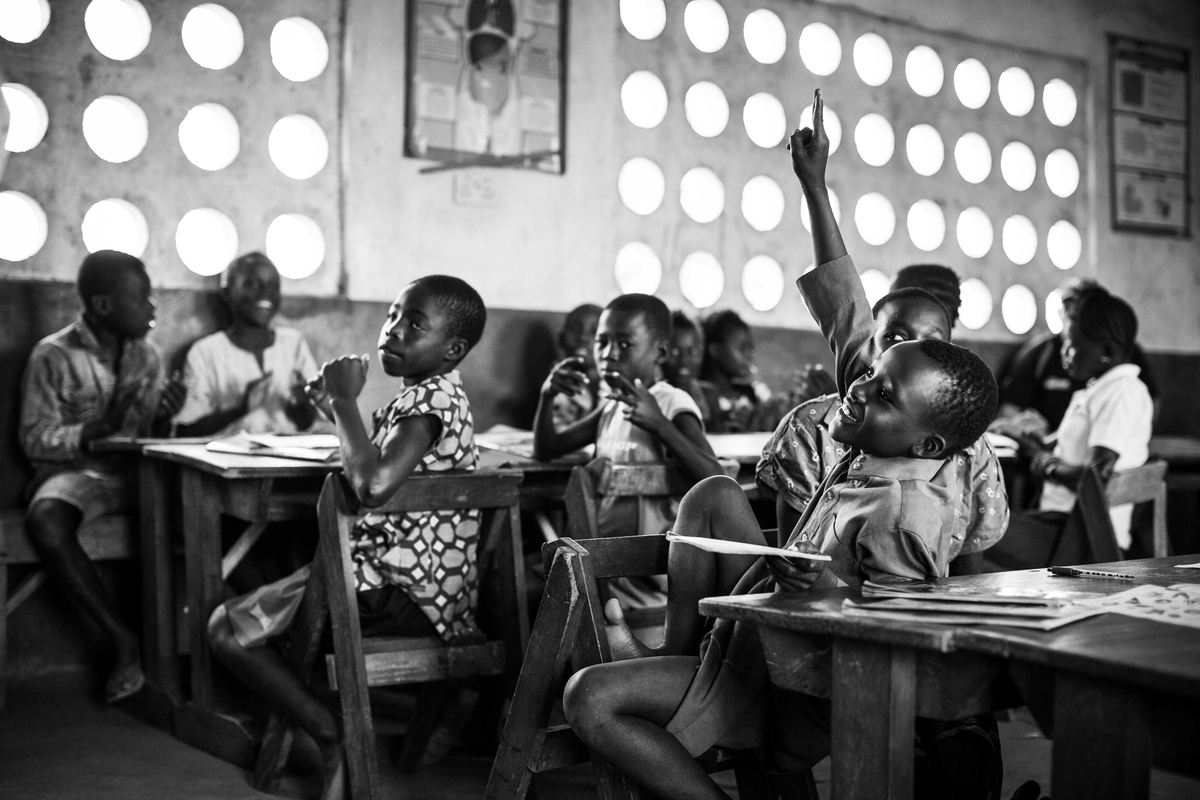 EducAid works to be a different kind of aid, strengthening education for all children in Sierra Leone, not in creating or expanding a parallel system of education.
EducAid's impact is both large and small - felt at the individual level of our students and the local communities we serve, but also in larger ways, through our sustainable school improvement projects, influencing policy and sharing best practices and lessons learned.
EducAid's vision is a democratic, dignified and globally-engaged Sierra Leone, where poverty is eliminated by educated citizens.
Recent EducAid Achievements
EducAid schools consistently achieve the top WASSCE results in Sierra Leone (2016-2022).
World Education Week Showcase
EducAid's Maronka (2020)  and Rolal (2021) Schools were showcased as part of World Education Week, chosen as 1 of only 100 schools from around the world for this celebration of education and best practices.
This year, 89% of EducAid's staff are former EducAid pupils