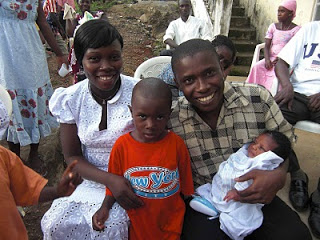 Family Deen with their new family member: baby James [named after Dr James Boardman, co-founder and chairman of EducAid].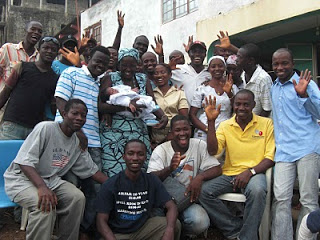 Pastor Aruna Bangura prays for Baby James Deen.
Mohamed Deen Tarawally has taught Economics at EducAid for over 5 years and his wife, Widad teaches in the Women's Project. Baby number 2 arrived safely last month. The naming ceremony was a very joyous occasion when the rains stood back and gave the opportunity for much dancing and fun. We congratulate the Deens and wish little James all the very best.