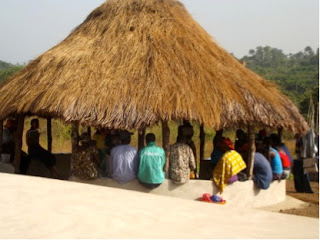 Having mentioned the idea over a year ago, of getting the parents and families involved in literacy classes, it has taken us too long to get round to starting. Obai and indeed his wives have been on my case gently reminding and at long last we have started.
Ann, Jane and Isata registered over twenty-two adults in the classes last Friday and they have enthusiastically attended each session since. Three times a week from nine til ten o'clock the whole group is learning to read, write and speak in English. Their clearly stated purpose of learning is so they can support their children's education better.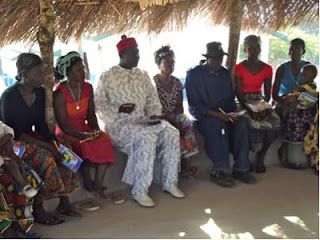 The Maronka community continue to be a delight to work with: always enthusiastic for the next step forward; always willing to take a risk or to make an extra effort if it means development for their community and their children. If there were many such, Sierra Leone would be a different place!
If you are interested in knowing more about EducAid's work with vulnerable young Sierra Leoneans, please go to www.educaid.org.uk and www.sierraleonegirls.blogspot.com