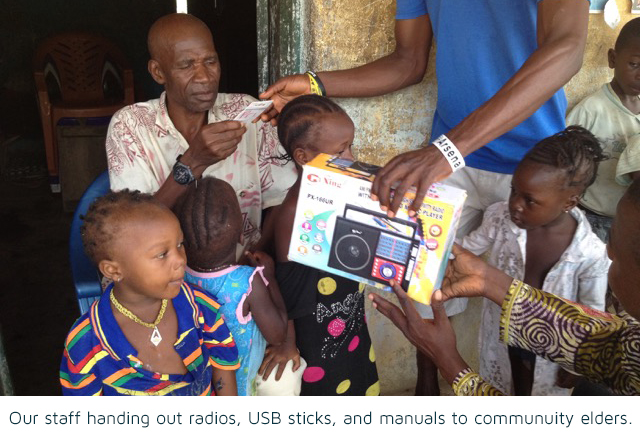 Sadly, on the face of it, the answer has to be 'none in Sierra Leone'! But this is not due to a lack of will on the part of the educators!
Surely there is no clearer place where the big divide is seen than in the information communication technology revolution.
Only 1.7% of the population in Sierra Leone access the internet and while those in education might be thought more likely to be within the number that do, clearly not many of Sierra Leone's 1.8 million children are gaining access in reality.  Of those getting online, in November 2015, there were only 260,000 Facebook users in Sierra Leone out of a population of approximately 6 million.  Social Media may be popular among a handful of youth in more urban centres but it is not part of the daily experience of the vast majority.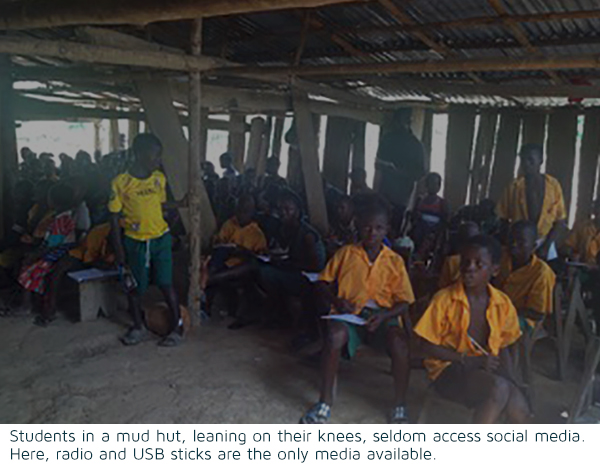 With so many schools both in urban and rural settings lacking even the most basic amenities: toilets, blackboards, enough exercise books etc. the means to get online and participate in the global conversation about anything is well out of reach of even the most committed educators.
However, with 85% of the population can access a radio and 72% are listening daily, radio is the most powerful and common (social) media in Sierra Leone.  It is recognised as one of the most practical ways of getting key messages disseminated to the population.
During the Ebola crisis, EducAid's teachers leapt into action and created many active, chatty lesson podcasts that were distributed on some local radio stations and also distributed by data stick and USB radio, on CDs and blue-toothed on mobile phones etc. to facilitate the on-going engagement of as many youngsters as possible with their education while schools were shut.  Even when schools reopened after 8 months of crisis, they shut again quite soon after for the summer holidays, and this, just before the public exams started.  Through the use of these podcasts, many candidates were able to continue preparing for their exams and studying despite the difficult circumstances.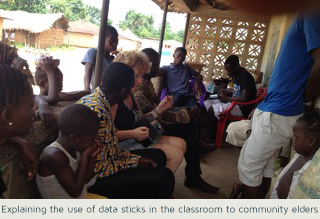 When the internet becomes just a little more accessible, via mobile or whatever other means, the EducAid teachers will be standing by to take advantage of all its power to communicate, share knowledge and experiences, build networks and communities, gather and analyse data as part of building our vision of a democratic and dignified Sierra Leone, in which poverty is eradicated by educated citizens!
If you are in a position to support EducAid's work with some of the world's most vulnerable young people, please click on this link or to find out more go to https://www.educaid.org.uk/