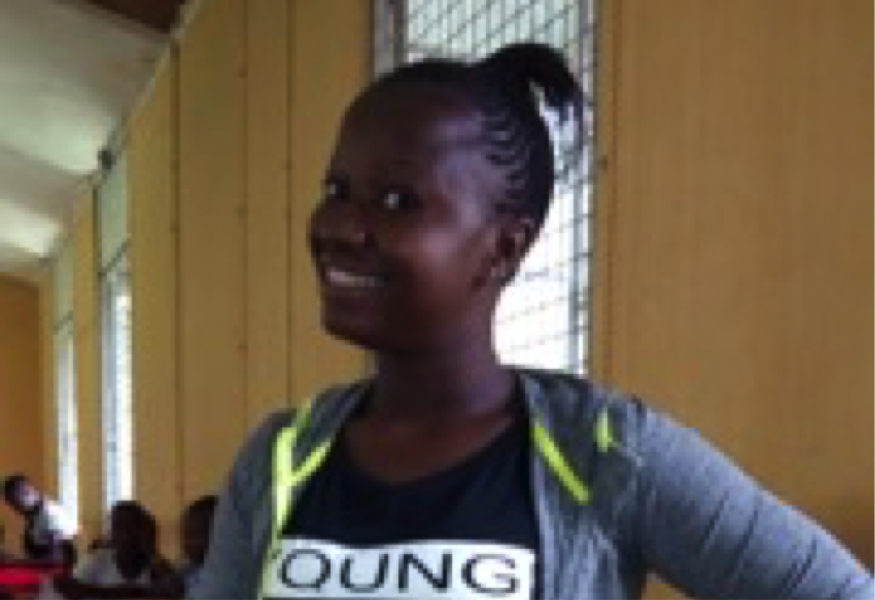 In Sierra Leone women are rarely offered the opportunity to study, to learn and eventually to excel. It is widely recognised that female empowerment is crucial to unlocking national potential – both social and economic – yet in many parts of Sierra Leone, and indeed the rest of the world, this information is still not acted upon. It is particularly bad in Sierra Leone where only 20% of school-going students are girls, 88% of women are subject to genital mutilation, and even 73% of Sierra Leonean women think that domestic abuse is justifiable. At EducAid we think that these kinds of statistics seriously impede us in attaining our vision of a democratic, dignified and prosperous Sierra Leone, where poverty is eliminated by educated citizens who are able to develop their personal, social and economic wellbeing.
In order to combat this we have established many programmes in order to integrate more girls and women in to our schools. Through these programmes we help to develop strong, academic and independent women, which progress through the educational system. In order to help the next generation of these women, we need to show the youngest female students what is possible for women – just like them – to achieve, and we do this by bringing in positive role models to speak with them.
Hassanatu Sheriff is becoming one of these role models for many of our young EducAidians; she has just started her second year studying mass communications at University, and her first year results were outstanding: of 10 modules, ranging from Image & Photography to Mathematics and English, Hassanatu achieved 2 As and 8 Bs – the highest in her class.
Emmanuel Bailay, Site Coordinator at Lumley and a past teacher of Hassantu's, describes her as "very determined." He goes on to explain, "she started with our Women's Project class; because of her commitment and determination she was promoted to group 2 and 2+ in only 1 months time. I knew that she would be successful because she was very hard working, committed and ready to learn. Hassanatu was ready to face any academic challenge; she was relentless towards her academic work."
When asked about her position as a role model to young EducAidians, Hassanatu had this to say, "I will use my education to create a positive impact in other people's lives rather than thinking about my family only because it gives me joy when so many people are happy."
Emmanuel reiterated, "Hassanatu is a role model. She was a peer mediator and member of the Girl Power Group. Hassanatu was always ready to help her colleagues with their schoolwork and she organised a team to help their colleagues who were academically weaker than them. Her efforts contributed greatly towards the success of other students. I really hope to bring her back to the school again to serve as an example, and to inspire other students, especially the girls. She is a promising leader. Hassanatu Sheriff got a very good WASSCE results and she is doing extremely well at her University."
Hassanatu says: "I have learnt that becoming a good journalist requires me to be accurate, balanced and fair in my reporting because my job is to work for the people and make sure that their voices are heard. I will use my knowledge to help others, and will act as a motivator for other girls who think they can't achieve."
It is women like Hassanatu, who have academic strength and an appetite for development, that EducAid really hopes to develop more of. We currently have several women in tertiary education studying across a range of subjects, and we expect that they will not only make significant impact on the society of Sierra Leone when they complete their studies, but also help to mentor the next generation of EducAid leaders.
If you can help us to make this a reality, please do give generously – we really appreciate any support you can give.