Issa – in China – working hard and having a fair amount of fun at the same time, by the looks of things……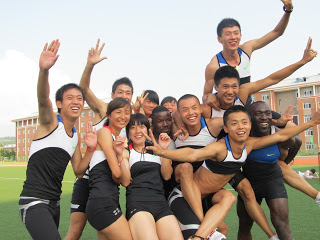 Issa is now in his second year of engineering proper – all his studies are now in Chinese!!!!
Keep it up, Issa. We miss you but we are very proud of your achievements so far – you are a wonderful role model to those coming up behind you.
If you would like to know more about EducAid's work with vulnerable young Sierra Leoneans, please go to, www.educaid.org.uk and www.sierraleonegirls.blogspot.com