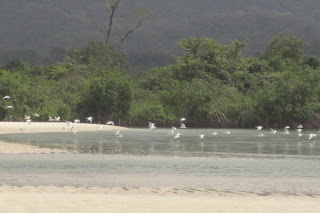 …..ready for lift off!
Something EducAid would never have afforded in a million years! A trip to the UK for 12 staff was paid for by the Steve Sinnott Foundation. The staff have spent a week in the Premier Inn at Euston and after a couple of days of sight seeing, got stuck into an intensive course in teacher training.
The idea being that those on the receiving end of this will take back their new found knowledge and use it not only in training EducAid staff but in training teachers from schools around us so we can have a maximum impact on teaching and learning in the area.
We are coming to the end of the most wonderful trip and we are very very appreciative of all those who have made it possible: The Broadhursts for everything from warm coats to stew to lifts to and from the tube to goodbye Christmas dinner for the hoards; all the schools that have welcomed the team so warmly and shared ideas and resources; my long suffering parents for hosting the whole team in Aston-le-Walls; the Steve Sinnott Foundation for paying for everything and exciting the staff with the 1st week of training; numerous friends from Muswell Hill and around for meals and treats and warm clothes and so on and so on…..
We are looking forward to taking back our new found learning and experiences and putting things into practice. Horizons have been expanded. Creativity and imagination have been sparked. Determination has been ignited.
If you are interested in knowing more about EducAid's work with vulnerable young Sierra Leoneans, please go to www.educaid.org.uk and www.sierraleonegirls.blogspot.com