Wednesday night, a crack team of EducAid trustees, staff, donors, and volunteers travelled to Manchester Cathedral to meet over 100 businessmen and women from all around the City. Resonate is a 3rd Sector recruitment company, and they had invited us all there to launch their new business-to-charity skills platform that would facilitate the private sector in engaging with social projects.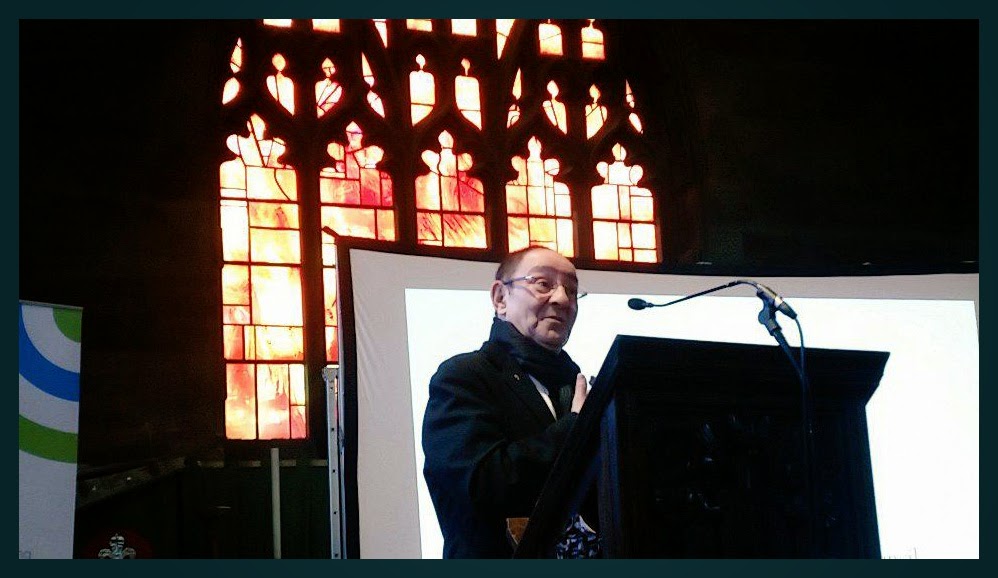 A Q&A session with Sir Howard Bernstein, the Chief Executive of Manchester City Council kicked off the evening, with the challenging questions marking the enthusiasm and engagement of the businesses present. We heard from the Sir Bernstein about his opinion of the crossover between business and charities – a matter close to his heart.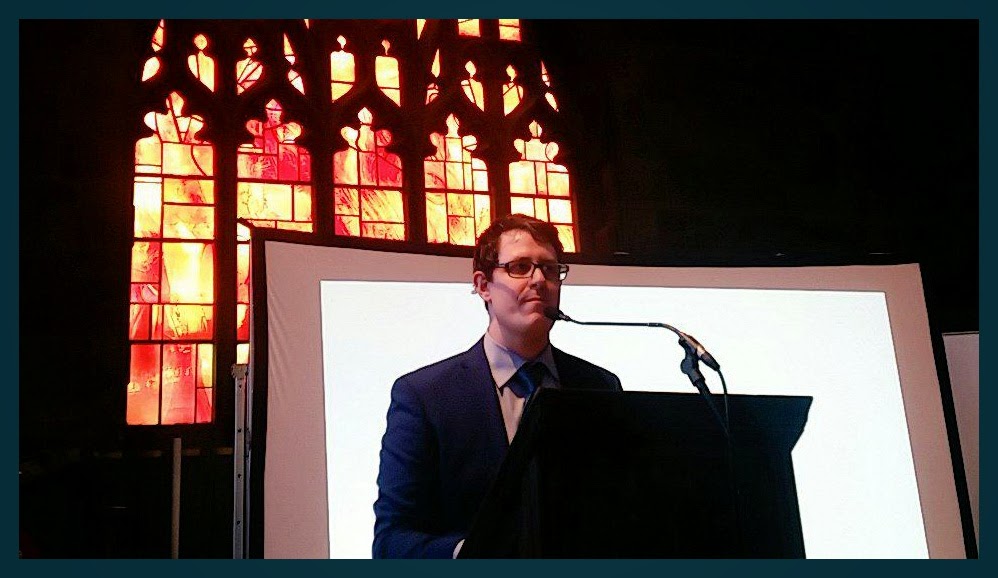 Next, we heard from Alex Swallow, CEO, about Resonate Connect, Resonate's brand new platform for connecting businesses that want to engage in social and charitable causes by providing professional skills and knowledge.
In simple terms, this is a fantastic idea! So often, and as we have experienced in the past, small charities are overwhelmed with their primary focus of work, and so unwilling to waste valuable resources on things that seem periphery to the core mission, that it becomes counterproductive. Often, websites are overlooked, finances are difficult to manage, marketing and communications are rarely deployed, and internal administration procedures are messy and difficult to implement. These are challenges that all small charities face, and are things that require complex and professional skills not readily available to most. Resonate Connect is a platform to connect charities like these with employees of companies that can fill these gaps. If you or your business is looking for ways to contribute in an effective and efficient manner, you should certainly look in to the platform – check it out at
www.resonate-connect.org.uk
.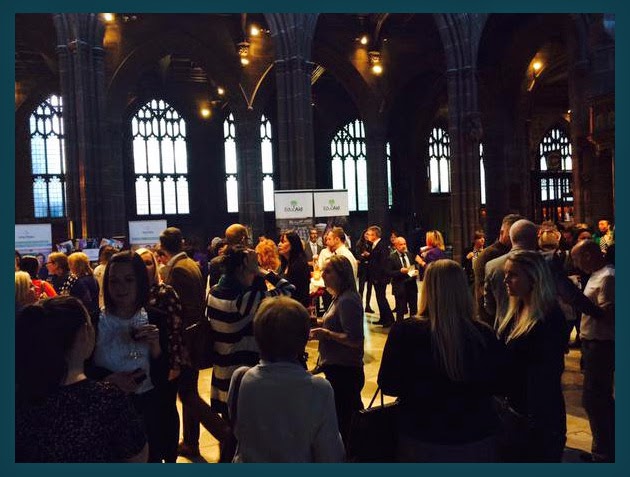 After that, 5 charities were given the opportunity to present our relevant organisations to the 100 or so business that were present. We heard from some great charities: Volition, Manchester Cathedral's programme to get the unemployed back to work through volunteering projects; CALManchester, a charity rasing awareness and providing support to the victims of the biggest killer of men between 18 and 35, suicide; the Factory youth Zone, a youth facility helping disadvantaged young people in the Manchester area, and; 4Hub, A Social Enterprise that helps charities and social enterprises to be more successful and sustainable.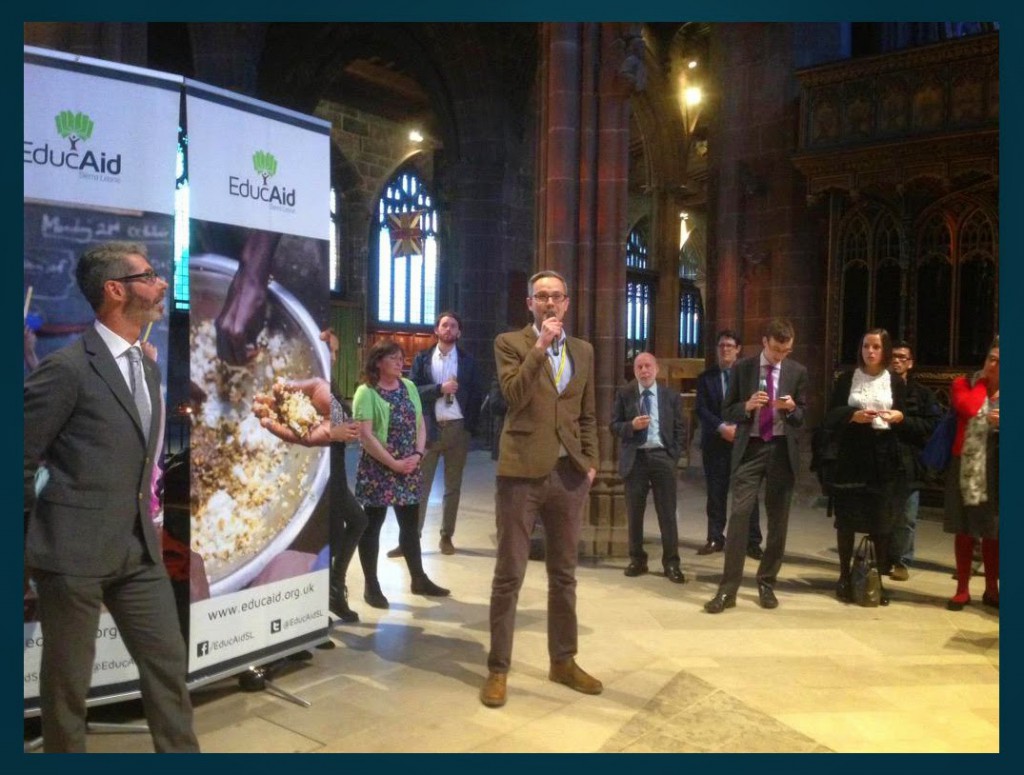 Each charity was asking for something different; EducAid was specifically asking businesses to sign up for Payroll Giving, an innovative way for employees to donate to charities in a time and tax efficient manner. Adrian Carr gave an engaging and inspiring presentation that really showed EducAid in it's true light, and we found that people were extremely receptive.
We spent the evening chatting to potential businesses and employees about the possibility of signing them up! Everything crossed that we hear back from some of them!
All in all, it was a great night for Resonate and for EducAid. It's fantastic to meet so many generous and active people in Manchester, and we think that it's a great initiative to be involved in.
Thank you to Resonate and Manchester Cathedral for hosting us, and thank you to everyone who came and participated.