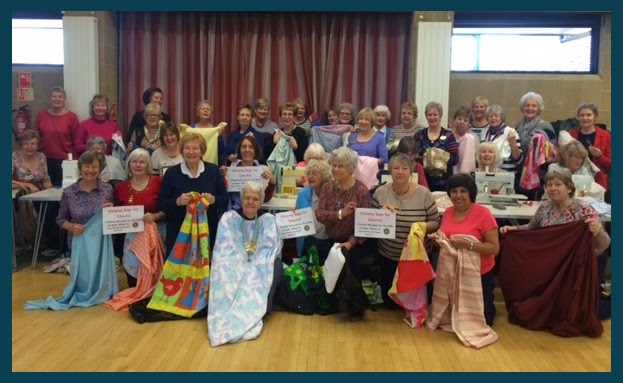 It is from the generosity of so many that we are able to continue our efforts in Sierra Leone, and can deliver such needed change in a country with so little amongst its general population.
EducAid is not just a network of schools that provide education, we also provide the residential and pastoral care that so many of our students desperately require. Our needs are great: financial donations enable us to keep buy educational materials, pay our 180 or so staff in Sierra Leone, and to keep our students fed; material donations are also very much needed. As shown in the post about a huge shipment of clothes and educational materials sent to Sierra Leone, we can see how much we rely on the generosity of our loyal donors. Again this has been shown this week, with District 9 of the Inner Wheels Club coming together for an event they called 'Sew for Sierra Leone.' Below is a brief report written by one of the ladies in charge of this fantastic effort.
"Great fun was had by the ladies from Inner Wheel Clubs. From all across District 9, UK (Berkshire, Buckinghamshire and Oxfordshire) they got together to 'Sew for Sierra Leone' on 26th February. They were busy creating over 400 cotton sleeping bags, requested by Miriam for the youngsters at EducAid's schools and Interim Care Centres. Friendship and service are key elements of membership in Inner Wheel, a worldwide service organisation for women, and this event provided an ideal opportunity for both. There was plenty of chat and large quantities of tea were consumed as ladies gave their time to sort, cut, stitch, iron and pack for EducAid!
EducAid is District 9's chosen International Service charity for 2014/15 and members were keen to provide some practical help in addition to their on-going fundraising efforts. Members of the public gave tremendous support too, arriving at Inner Wheel club meetings beforehand with bags of sheets and duvet covers for members to transform.
A donation of washable printed labels was received from Beaconsfield company Ooh La Label, who heard what was happening and wanted to get involved. Showing the Inner wheel logo, these were attached to the completed sleeping bags. A Rotarian, Alan, generously helped to pack and transport the completed items at the end of the day, to be added to his next shipment of aid bound for Sierra Leone."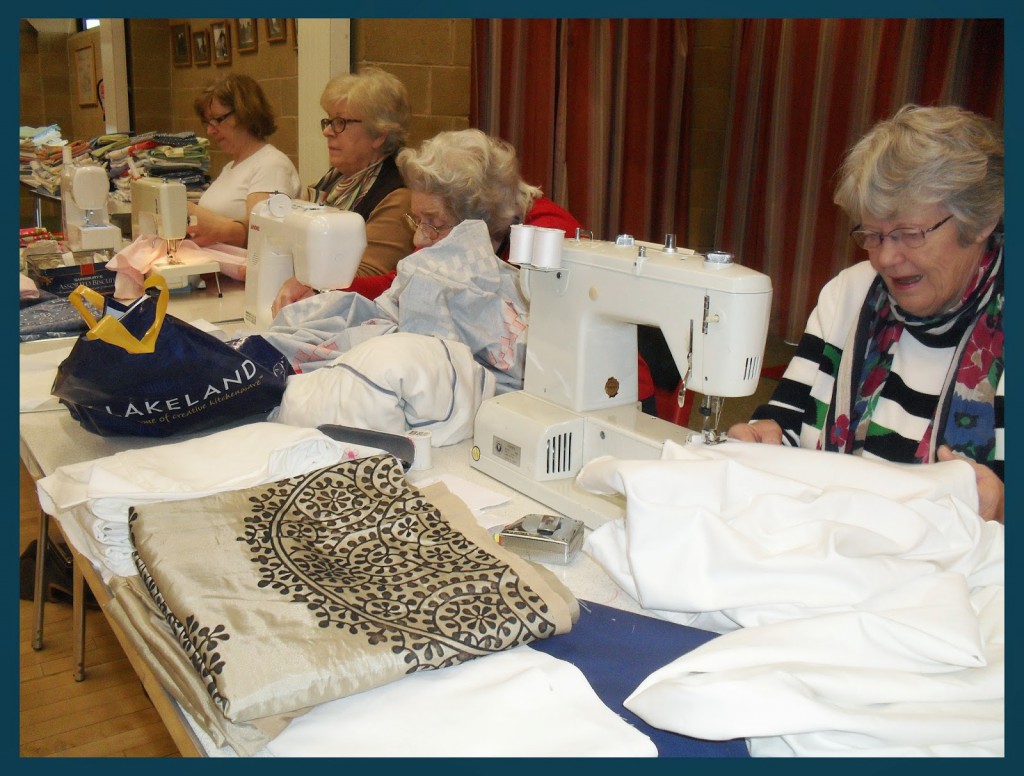 This superb effort by the ladies at District 9 of the Inner Wheel Clubs again shows us how much can be done when people come together and work towards a single goal. Donations from their community, effort from the Inner Wheel Clubs organisation, and work from private companies have ensured that EducAid is receiving some vital bed-clothing for our students.
We can't reiterate how essential these kinds of fundraising efforts are for our work in Sierra Leone. Not only does it provide vital items for use by our students, but it also spreads the word of the work that we are doing in Sierra Leone.
Many thanks to all of those who supported this effort through their hard work, organisation, and generous donations. Without your efforts we cannot continue to do what we do so effectively.