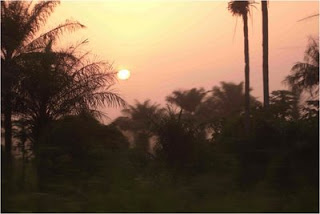 Huw PW, son of long time friend of EducAid, and his old school mate Ollie have been in Sierra Leone filming positive stories across the country. Such stories are not as hard to find as you might think, bearing in mind our recent experiences!
They spent several days in EducAid and got some good footage.  One story that struck a chord was that of our head boy.  They put together a short film about him and have added their voice to the others seeking funding for his medical assessment trip to UK.
My internet connection is so slow I can't actually see it but I am reliably informed that it is 'brilliant'!
Many thanks lads!