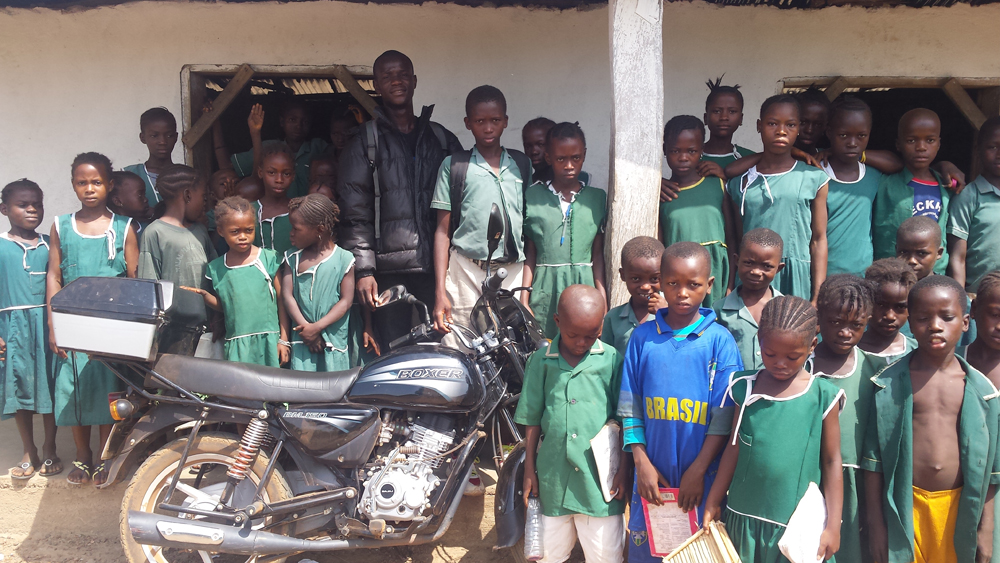 As a follower of EducAid you may have heard about the QEP, our Quality Enhancement Programme, but you may not know exactly what it encompasses. In this blog post I hope to give you an introduction to what is our biggest reaching programme yet. Fundamentally, the QEP works with schools around the country to train head-teachers and teachers to improve the quality of teaching and learning in their schools.
EducAid's vision is a democratic, dignified and prosperous Sierra Leone, where poverty is eliminated by educated citizens who are able to develop their personal, social and economic well-being. You can see that the improvement of teaching quality fits right into making this vision a reality.
The QEP was started in 2011 in response to the endless requests we were getting to start new schools. We could see the challenges with standards in many of the schools around us and we felt that we could provide some solutions to help schools improve the quality of teaching and learning.
There are various types of schools in Sierra Leone: government primary schools provide free education, but the standard of teaching is often very low and the requirement to purchase books and uniforms and pay for extra lessons etc can often be a barrier to entry; community schools are mostly run by volunteers – usually paid directly by the community – but often have teachers that have not gone through any formal training at all; private schools are the exclusive domain of the wealthy and provide a range of teaching quality.
Many teachers in Sierra Leone are not trained, and few have a very high standard of education. Those teachers that have been through teacher training colleges find themselves ill-equipped to deliver quality education because, as we have learned through our partnerships with Teachers' Colleges across the country, the colleges themselves need a lot of support. This means that even those who are trained lack many of the basic teacher competences.
The lack of training is the crux of the problem: teachers end up perpetuating what had been done to them during their school years. E.g. If the teacher was beaten at school, they see it as the only means to control the children.
Just as with our school students, we train our QEP teachers with a much more holistic methodology. In the first phase of the QEP we have been working only with Primary Schools, and we focus on the following areas:
Quality of Teaching in Literacy and Numeracy
Primary School syllabuses revolve around Literacy and Numeracy, so we focus on improving the teachers' own skills, as well as methods on how to effectively transfer this knowledge.  Without literacy and numeracy skills, there is no way a child can work independently.  They will only be able to copy: books are full and heads are left empty.
Positive Behaviour Management
We teach the use of positive incentives and rewards – using Ubuntu Stars for good behaviour and Stars for Academic achievements – to engage students rather than to physically punishing them with a cane.  The focus is on praising and reinforcing the positive target behaviour not on sanctioning the poor behaviour.
We teach and encourage all equality in the classroom, particularly gender equality.
Setting Ambitious Standards
We demand that schools do not settle for less, for any reason. We should all believe that schools in Sierra Leone can achieve the same standards as in any other country.
Teaching for Independence
We train teachers to no longer accept copying from a blackboard as a legitimate learning method. We empower teachers with interactive teaching methods to develop participation and independent learning.
"We will directly improve the education of 16,000 students, and through the teacher-trainers we expect to improve the education of up to 250,000 students across the country."
The contact we have with teachers is extremely important. We invite all teachers to our teaching centre in Maronka so that they can see our vision of teaching delivered in real-life. Just as for many people, visiting Maronka can be quite an eye-opening experience: observing Sierra Leonean teachers delivering high-quality, interactive teaching to young and engaged students is a very tangible goal that they can work towards. The exposure to this reality is important and tangible for our QEP teachers.
The programme includes the following interventions:
We invite Headteachers to discuss the scope of the QEP, and to ensure that they understand their responsibilities, and to assess their commitment.
It's a firm belief of ours that the community must be involved in any project to improve education. EducAid representatives meet with community and staff of the school to scope the programme and get commitment and agreement.
2 x 1 Week Residential Trainings
Teachers from our QEP partner schools visit Maronka to observe our classes and receive training.
After our residential trainings, EducAid provides teaching and learning materials, membership of a free phone network to ensure that we can stay in contact, and continued training and advisory support.
After the residential training weeks, QEP team members visit schools to conduct lesson observations to see if teaching and behaviour management strategies are being implemented. They conduct this once per month in ideal scenarios, and once a term as a minimum.
QEP team members will have weekly updates by telephone with all QEP partner staff to provide training and advice.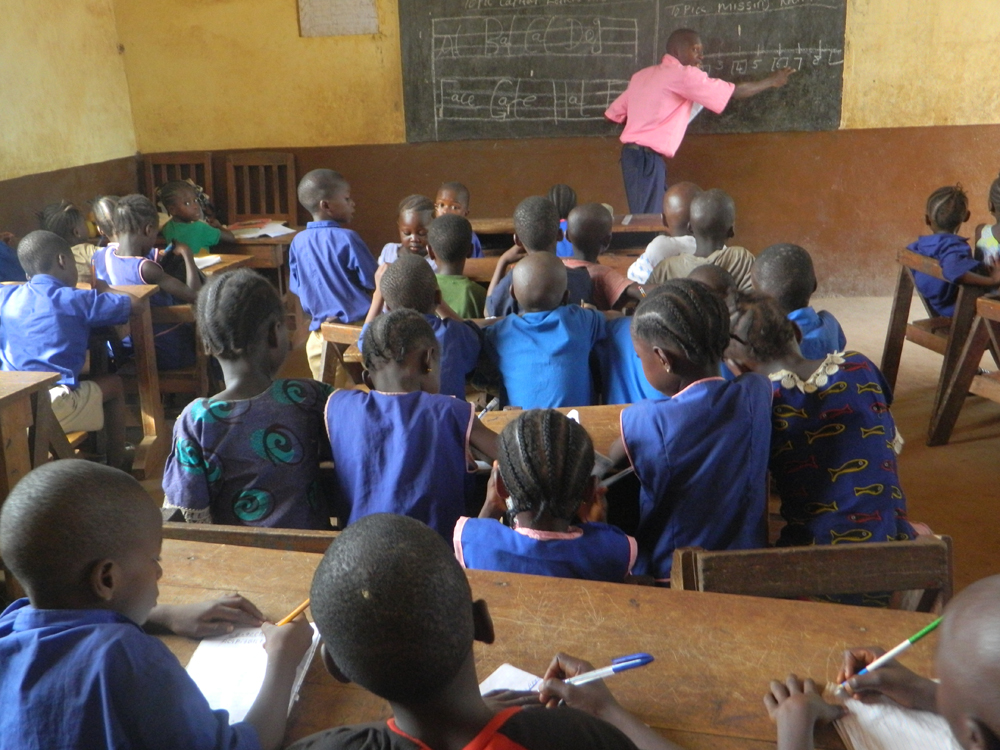 The QEP methodology was originally devised by Miriam Mason-Sesay, EducAid's Country Director, but she has now passed on 90% of the training, data collection, lesson observations, and one-to-one supervision meetings in person and by phone to the QEP team.
The Quality Enhancement Programme is now working with 70 schools in total. 27 of those were part of our first phase, and they are government schools run by the diocese of Port Loko. The remaining 43 schools are mostly community schools, in Port Loko, with a few other schools outside of the Port Loko province.
Through the QEP, we will train 60 Teacher-Trainers, and 480 Teachers. Through these teachers we will directly improve the education of 16,000 students, and through the teacher-trainers we expect to improve the education of up to 250,000 students across the country.
This is a huge achievement for EducAid, we are now leveraging all of our experience from teaching in Sierra Leone to pass on to other teacher in our country.