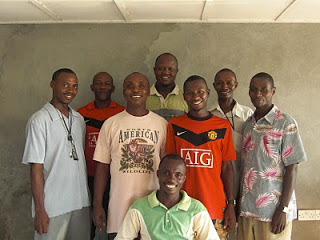 Great planning session with a transformed leadership team.
From a group of self-constraining self-doubters the leadership team has metamorphosised into a dynamic team of people who are genuinely proud to be making a difference to their country through their work with EducAid. They are proud of the changes in their own professional status and capacity and rightly so. The team now confidently takes decisions, makes suggestions and wisely runs a very successful programme of quality education to some of the poorest in the world. It is a very full time job and requires considerable sacrifice in terms of time, energy and finance.
Our planning day was a great success and demonstrated the abilities of the team. Well done all. This is what real development looks like – development for Sierra Leoneans led competently and confidently by Sierra Leoneans.
If you are interested in knowing more about EducAid's work with vulnerable young Sierra Leoneans, please go to www.educaid.org.uk