This is the second post in the blog series #WomenofEducAid which champions and celebrates the many women who make EducAid what it is today, and who continuously work towards quality education and gender equality in Sierra Leone. Today's blog celebrates our Head of Equality, Zainab Bangura. Zainab has been a great addition to the EducAid family, and her work as Head of Equality is incredibly valuable. Read our interview with Zainab below, we hope you enjoy getting to know her a little better!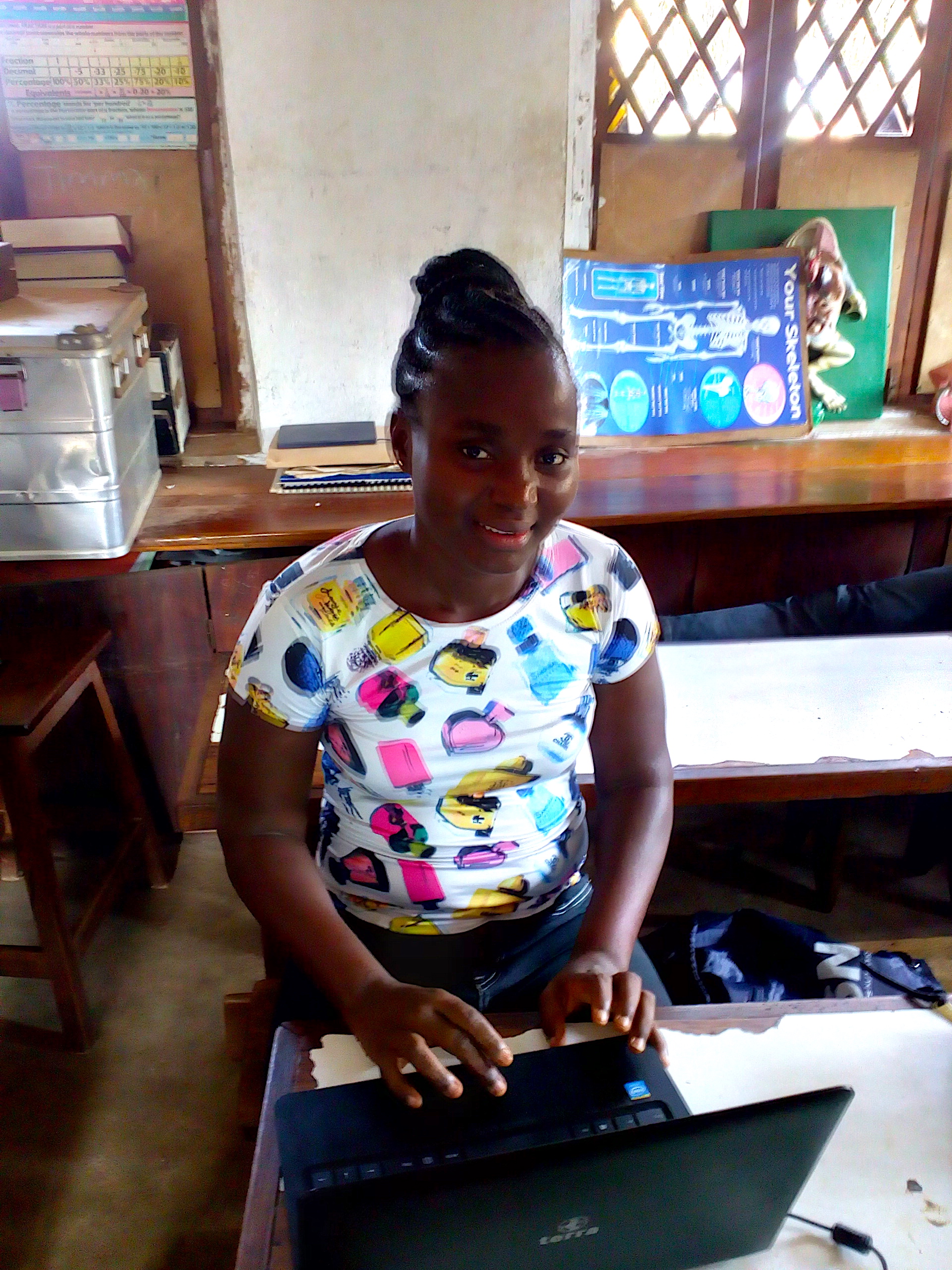 Why do you love EducAid?
EducAid is an organisation that helps vulnerable people in Sierra Leone. It has been in operation for twenty five years now and has changed the lives of many of us – I know this because I was an EducAid student. One thing I love about EducAid is the ability to train children with quality and holistic education free of cost.
What are you most proud of?
I'm proud of the fact that we have helped Sierra Leoneans by introducing the community service. The community service is about giving back to others what you have been taught in school for free with pleasure. EducAid has also shown women that we can be leaders irrespective of our sex.
What would you like to accomplish?
I would like to be a leader with a difference considering the values of EducAid in every aspect of my life.
What is your next challenge to tackle?
In order for me to be successful in all I have learnt in EducAid, I would like to change society's view about women by encouraging young girls to be strong, and boys to be working hand in hand with the girls to make the world a gender balanced place.
What makes women leaders special?
There is no force greater than a woman determined to win, and because of that women leaders are more special. Also, because of the stigma our predecessors have gone through, we want to tell the world that we are as capable and can do what men can do.
What do you do in your free time?
In my free time, I always like to be around kids, talk with them, make fun with them because I like to always see smiles on their faces and that is what makes me happy.
What is your favourite book?
My favourite book is Unanswered Cries by Osman Conteh.
What women do you admire?
Memunatu Pratt is one of the women I admire because of her enthusiasm in bringing a change in Sierra Leone and her courage to develop young girls. I admire her a lot.