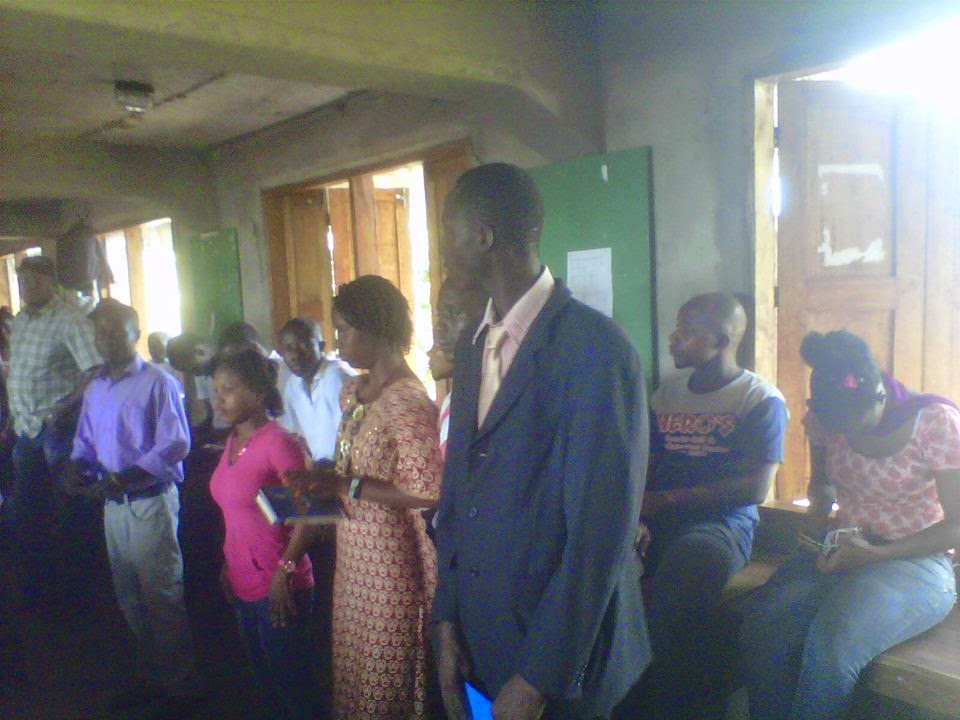 The new head girl and head boy
addressing the assembly after their induction.
Jaminatu Morie joined EducAid via the Women's Project, our catch up education programme for secondary age girls who have not been allowed to go to school properly previously. She had been out of school for some time and was unsure of how she would every complete her education.
It is hard to mention Jami without making reference to her height because she is tiny but please don't let that mislead you! I first took notice of her when she was addressing the whole school assembly a couple of years ago. She may be small but she does not have small dreams or small ideas nor does she lack any forthrightness in her ability to present them. She is a very impressive young woman.
STG (Stop The Gang!) has been with EducAid since he came visiting from the city dump with a view to finding stuff to nick and sell. After several encounters with staff and students he decided to give education a shot instead. While it was touch and go for a while whether he could really leave the street behind, it is some time now since he has been determined that he would get an education and become a man of integrity.
Last week, the students in Lumley held elections and Jaminatu was elected Head Girl and STG was elected Head Boy. On Friday they were inducted and invited to address the whole school.
Overcoming poverty, taking hold of and forging their own future, both of these excellent young people are achieving their potential one step at a time. Congratulations to them both!
We are very proud of them and wish them every success this year as they play this important role in the school and in the future as they reach for higher and higher goals.


If you are interested in knowing more about EducAid's work with vulnerable young Sierra Leoneans, please go to www.educaid.org.uk