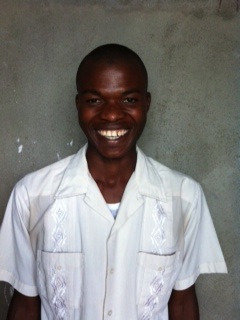 And another one…..
Alieu Moinina has just been informed that he too is due to be a recipient of a Moroccan scholarship.
Alieu has been with EducAid for his senior secondary education and despite some considerable health issues, he performed excellently in the public exams.
It is great to know that Alpha and Alieu will have each other to support them through the ups and downs of learning a new language, coping with a new culture and pursuing their studies.
The list of EducAid students on international scholarships now goes to 6.
Congratulations to Alieu and we wish him every success in his new adventure.
If you are interested in knowing more about EducAid's work with vulnerable young Sierra Leoneans, please go to www.educaid.org.uk and www.sierraleonegirls.blogspot.com