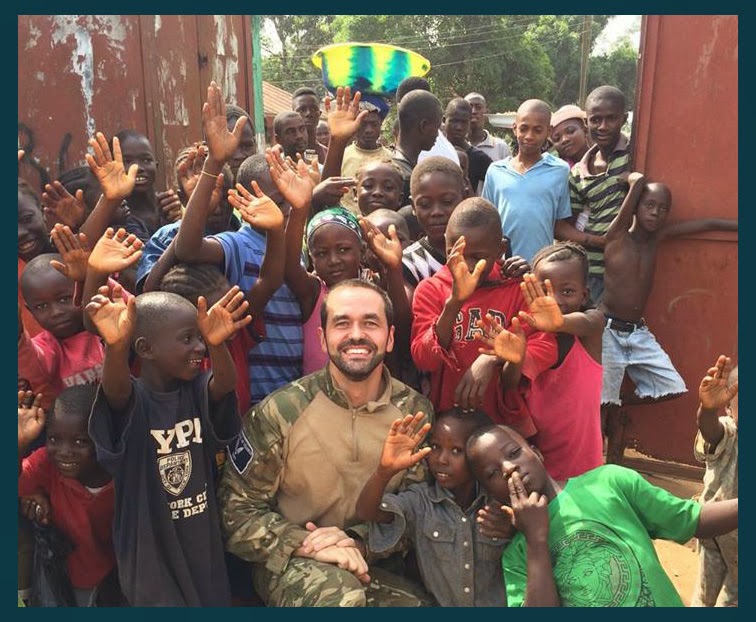 Christmas in Sierra Leone is typically a fun-filled affair. With music, parties, and vibrant atmosphere, the cities, towns and villages are a buzz of excitement. This year was somewhat different; with a strict restriction on public gatherings imposed at the beginning of the Ebola outbreak, it has been a muted festive season.
Just before Christmas the Government of Sierra Leone issued severe warnings against any public gatherings or events over the festive period and New Years Eve. The warnings were issued with a forceful rhetoric and threats of legal consequences for anyone who disobeys. A severe threat for a serious situation.
Fortunately for us our schools are self-contained, and our residents are permanent. We were able to create some wonderful Christmas celebrations, despite all of the horrors going on around us. Miriam said:
"When things are grim and there is such devastation all around, it is wonderful to know that we have so many friends and well-wishers supporting our efforts to protect as many of this country's children from the worst effects of this crisis.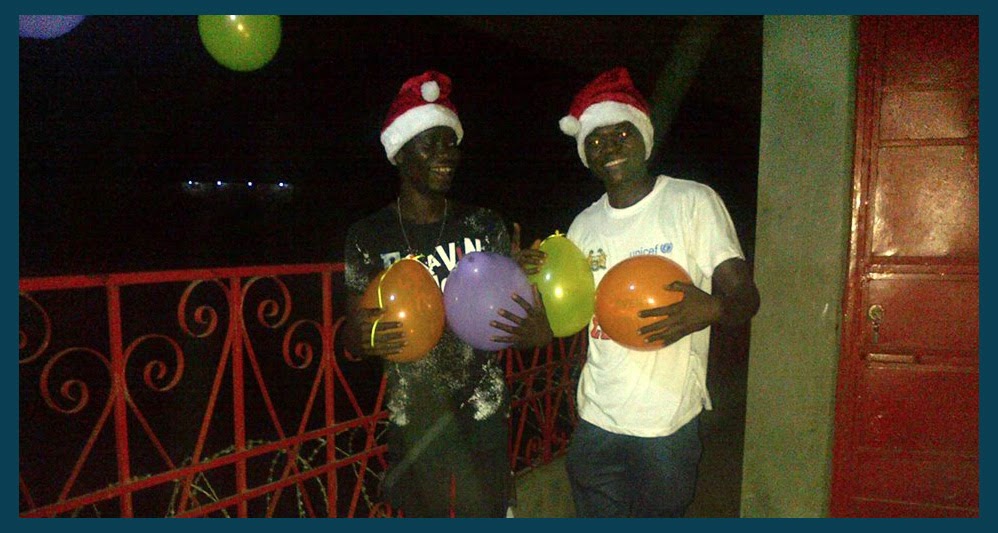 This evening, we have had a little oasis time as we went into serious elf action, preparing 91 Santa socks for early morning delivery.
To all our friends, donors, supporters, we wish you a very Happy Christmas and thank you for all your wonderful support in these difficult times."
The support that has been shown by all of you, our donors and supporters, has enabled us not only to survive this difficult time, but to prosper. Our schools have continued to deliver a first class study environment to those who are in our schools, whilst our accreditation by the Port Loko District Council this week means that we are able to take in at-risk orphans of Ebola in to quarantine, and integrate them in to our schools. As well as that, we have continued the education of 100s of our students out of school, and to undertake Ebola sensitisations to educate the communities where we work.
The generous contributions from our supporters have come not only in financial support; the logistical support, and much-needed emotional support from different organisations have helped tremendously. Notably the RFA Argus ship, a 100 bed medical support ship sent by the British government, that is currently posted just off shore from Freetown has selected to
support EducAid in a charity row
.
The row is the brainchild of Petty Officer Diccon Griffith of 820 Naval Air Squadron, who was struck by the plight of youngsters during flights into Port Loko, one of the worst-affected towns in Sierra Leone.
"Each and every face I saw seemed so happy that we were there, many of them quoting the slogan that is seen stickered on many of the UN vehicles out here – togeder, we de fet Ebola – together we will fight Ebola."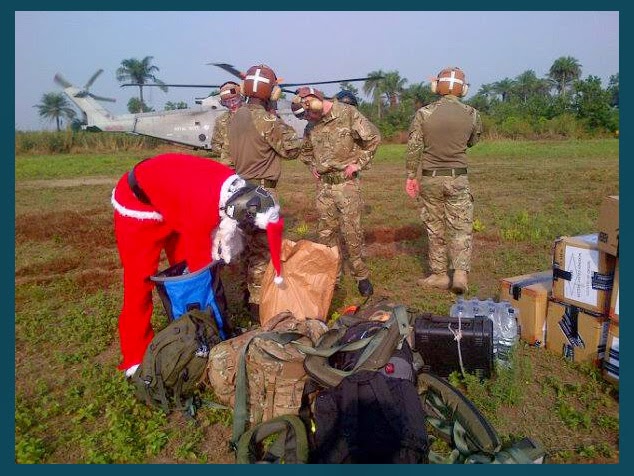 Not only has the ship chosen EducAid to support, but some members of the Argus made a surprise visit to Maronka with nearly 300kg of clothes, toys, and treats. It is these moments of generosity that fill our students with hope for a better life after Ebola. Imagine seeing one of these helicopters with Santa and an Elf jumping out of it to deliver you your Christmas gifts.
To everyone who has helped us in our #AfterEbola programme, and to those who have supported us so ardently over the years to get us to this stage, we say thank you.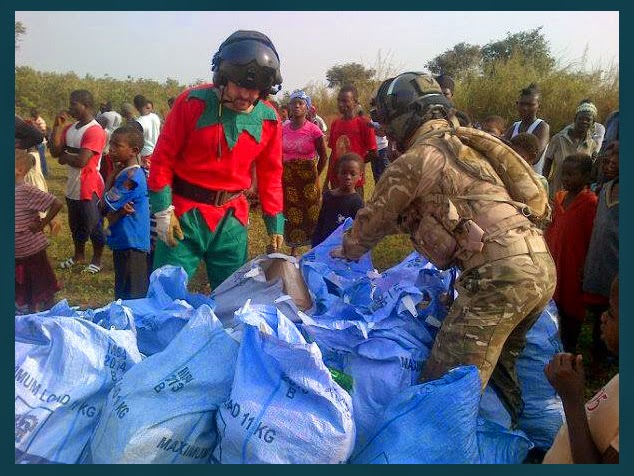 Our thoughts are with the students not fortunate enough to be within our school compounds, and are getting through these tough times at home. Our thoughts go out to all of the families and individuals who are suffering under Ebola in the West of Africa. As we identified in a post last week, the accreditation of our Interim Care Centres has marked a turning point in the fight against Ebola. Together, the international and domestic effort will be able to take control of this vicious disease, and soon to overcome it.
Follow the RFA Argus project here, and donate to their fundraising efforts here.
As ever, we need your support. If you can spare some extra money this festive season, there really is no greater cause to which you can send it. Click here to visit our MyDonate page.
Together we are fighting for a life #AfterEbola, please help.