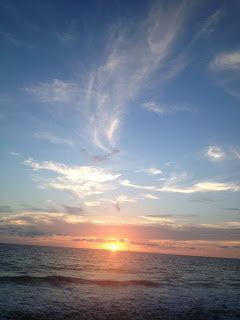 With great regret, EducAid has excluded a group
of students from its school at Rogbere after discovering that they cheated in
last summer's public exams. This has been a very difficult and distressing time
for our students, staff and trustees, as it marks the first time that any
cheating has been discovered in EducAid's 12 years of running schools in Sierra
Leone. Miriam Mason Sesay, our Country Director, and our trustees have acted quickly
and decisively, within a few days of the initial allegations being brought to
our attention, to find out the truth and to ensure that the good reputation of
our schools and our charity is maintained.
We have agreed with the students, their parents and the community that those who demonstrate their will to put this right will undertake community service around the school that they will assign themselves. After one term, there will be a review and decisions taken as to who will be granted a place in the Senior Secondary School. Those who are not willing to make amends will be permanently excluded.
We would like to stress that this misbehaviour on the part of the students in no way reflects on the teaching staff who prepared them for the exam. These teachers worked with total commitment, giving up their holidays and weekends to ensure that the first exam group sitting from Rogbere were fit for purpose. They could not have been more distressed by their students' choice.
We have achieved a great deal in all our schools and our
results remain among the highest in the country. We continue to work among the
most underprivileged students. We think it is essential to take a
zero-tolerance attitude towards cheating. The vast majority of our students are
a great credit to us, their families and teachers. We cannot afford to invest
our donors' money in students who are not prepared to invest time, energy and
effort in achieving results based solely on their own endeavours. We believe it
is only through honesty and hard work that our students will make their way in
the world successfully.
As an organisation we are committed to working with
examiners, students and staff to ensure that this does not happen again.
Miriam Mason Sesay, Country Director
James Boardman, Chairman
Swithun Mason, Treasurer
Mark Wallace, Trustee