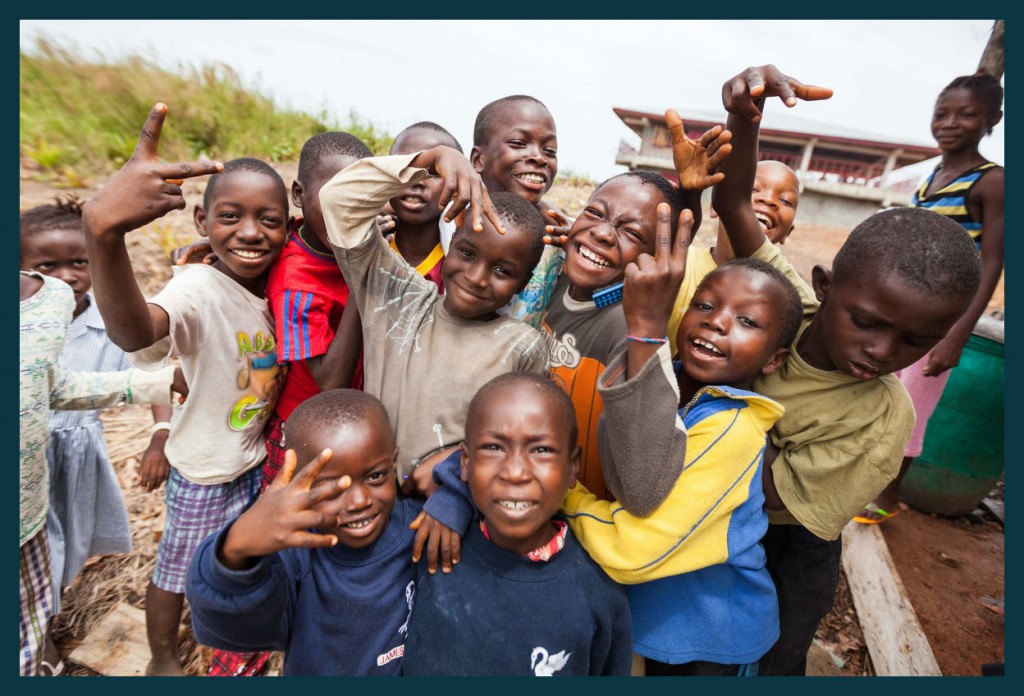 With new Ebola cases having steadied at around 1-2 per day, the President, Ernest Bai Koroma, and the Ministry of Education have decided that it is now time to re-open schools in Sierra Leone. Whilst this is a huge morale boost for the nation, and a significant step forwards, we are still facing a very delicate situation. The decision goes against what was announced in January of this year by Dr. Minkailu Bah, the Minister for Education, when he said in a radio interview that schools would not be reopened until the World Health Organisation had declared that Sierra Leone was free of Ebola. The expedited schedule of reopening schools is something that we are both excited by, and nervous of. As an independent institution we are not bound by the government-prescribed schedule, but we also do not want to be a school that acts outside of the spectrum of other schools which would only further alienate our students who'd have to stay at home whilst their friends went back to school.
Despite a fantastic effort from everyone in the region – both domestic and international health and aid organisations – we have not yet been able to declare the country as Ebola-free. In order to achieve this feat, as is defined by the WHO, Sierra Leone must undergo a period of 42 days with no new cases.
The danger of re-opening schools while Ebola is present in the country is obvious: the increased movement of people within close proximity, and the playful nature of students at school would provide a hotbed of transmission that could lead to a new spike of cases in the outbreak. It also puts the young most at risk.
We have been able, over the last few weeks, to start bringing back our past pupils through our own quarantine system so as not to endanger in any way those who have been living with us throughout. As we observe how things go with the government schools we will be able to determine whether it will be ok to terminate our quarantine arrangements and bring all our children back in safely. We feel more vulnerable than other schools because of most of our schools being residential.
It is essential to maintaining the safety and integrity of our schools. It has been our key objective throughout this outbreak to ensure that our staff and students are kept safe from Ebola, and we will not allow this to be undermined so close to the end of it all.
There is not a final date set for the opening of EducAid, but it will be very soon. The students are waiting anxiously to rejoin their friends and get back on task.
Please do consider donating to help get our schools and students through this difficult time. If you have a spare 5 minutes you should read our previous post, 'AJ & Kai making us Proud in Magbeni'. Theirs is a story that most accurately demonstrates the real change that we are making in this country, and really does make us feel very proud.
There will be a real need for some healing in this country, and if you think you could help us in any way please do get in touch via our website.
EducAid, Learning for Life in Sierra Leone.