How exciting…….
A number of EducAid students applied for a place on the African Gifted Foundation's summer academy and ALL OF THEM WERE SELECTED.
This is the letter we received:
African Gifted Foundation Academy Summer 2013 – 21st -27th August, 2013
Following a detailed selection
exercise we are very pleased to invite the Educaid Students to the African
Gifted Foundation's Academy, and look forward to welcoming them at The Kofi
Anan Centre of Excellence in Accra, Ghana from Wednesday 21st – Tuesday 27th
August, 2013. It will be a very fruitful experience for both the student and
the Foundation, laying the groundwork for the online learning programme to take
place throughout 2013.
Each participant has been selected
for their clear potential in the mathematical field and their ability to
articulate a powerful vision of Africa's future. The Academy programme is
designed for such gifted children to introduce them to further fascinating
concepts.
We have industry experts from two
different fields coming to inspire the students and introduce them to
mathematical concepts unlikely to have been encountered before. David Cope,
from Bletchley Park in England, will focus on codes and cyphers. Simon Roberts,
from the UK's Space Academy, will take classes looking at the role of
mathematics in space, specifically exploration, satellites, and mapping.
In addition we have a varied and
extensive extra-curricular programme. This will compliment the mathematical
modules, while also ensuring that the students enjoy themselves, engage with other
young people from across the continent, and learn about Ghana. Activities
include a visit to the Volta Aluminium Company, and a chess masterclass by the Chairman
of the Ghanain Chess Federation, George Arko-Dadzie…………….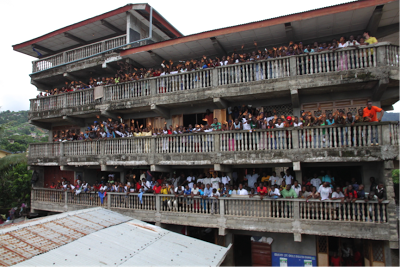 Accordingly, eight EducAid students will be heading off to Ghana to participate and benefit from this wonderful opportunity. Congratulations to them all!