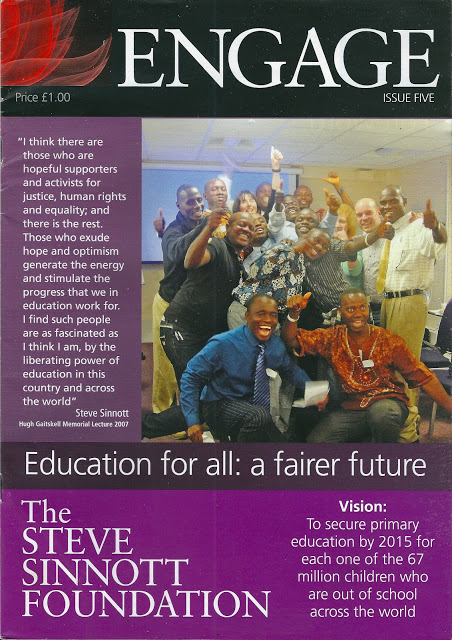 Back in October 2011, The EducAid leaders and managers had an exciting trip to the UK for training as teacher trainers and school visits and observation. They had a great time and came back reinvigorated and enthused for their difficult task of teaching and in addition, reaching out to some of the schools in rural Port Loko to offer training to their teachers, so many of whom are untrained and unqualified.
This was all made possible by the Steve Sinnott Foundation, started by Steve's widow, Mary, who wanted to pursue, in his name, his preoccupations with development education. Steve Sinnott was the head of the National Union of Teachers for many years before his untimely death from cancer.
EducAid's training programme is one of the Foundation's three pilot projects. At the recent NUT conference The Foundation were on show and had the above magazines for sale. The quote from Steve shows the spirit of the partnership in which we are engaged and the photo tells the story of the joy and enthusiasm that all involved bring to the project.
Thank you everyone.