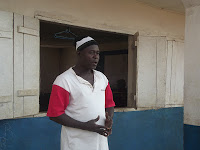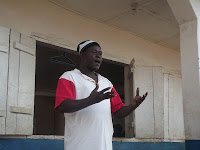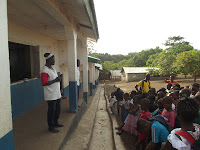 Human rights education by Obai!
The chief came this morning to speak to the children in assembly about their rights and responsibilities.
Having changed beyond recognition in his own outlook towards violence and corporal punishment, during the time that I have known him, Obai is very keen that good standards are maintained and that the children know what is ok and what is not.
A delicate balance to be gained between rights and responsibilities, of course, but the kids, staff and community are moving forwards in their abilities to get that balance right.
If you are interested in knowing more about EducAid's work with vulnerable young Sierra Leoneans, please go to www.educaid.org.uk and www.sierraleonegirls.blogspot.com