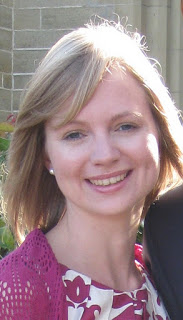 Emily née Inman
Emily is training for the Paris marathon and will run to raise monies for EducAid. She has set up a Just-Giving page: http://www.justgiving.com/Emily-OHare.
Please do support her!
We are happy to be able to confirm that, as all overheads are covered by the trustees, all donations will go directly to the project and change the lives of some of the most vulnerable young people in the world.
It costs approximately £10 per month to educate one student for a month (£120 per year). It costs approximately £100 per month to cover the costs for one teacher (£1200 per year). It costs approximately £1000 per year to support a quality enhancement programme for teacher training for a whole school (EducAid has a project supporting subject teacher upgrading for some of the schools around the Port Loko area where less than 40% of teachers are trained and qualified. We hope to have an impact on a really good number of children through this new initiative.)
All the best with your training, Emily.
If you are interested in knowing more about EducAid's work with vulnerable young Sierra Leoneans, please go to www.educaid.org.uk and www.sierraleonegirls.blogspot.com