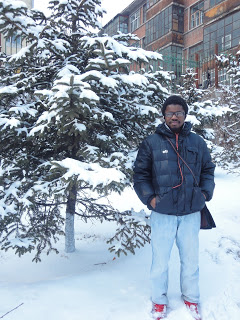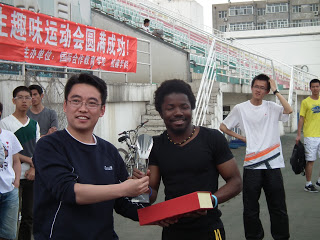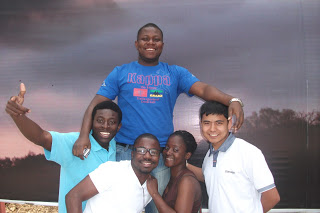 A year gone by one
and half left to finish my course. The civil engineering course itself is
difficult, but the language (Chinese) makes it more difficult. Thanks to Gaza
for giving us a stronger foundation, in mathematics and physics and Ndola for
teaching me the basics about computers. With these I still get to top the
class. No single lesson is taught in English. Next year around this time I will
be writing my thesis in Chinese, challenging but fun. Sometimes Life is very
hard here too, even though we get allowance every month, but you end up
spending it on water rates, light bills, insurances and field trips, and each
year you have to pay huge amount of money for resident permit. So even before
the next allowance you are broke. They still call it full scholarship though.
The winter holiday
here can be quite boring. You can't go out because it's extremely cold. I guess
surviving this harsh weather is one of the few things we can't learn from
EducAid. Coping with it though. I was thinking of doing ice skiing but that
didn't work either. I have to take the advanced level of the Chinese
proficiency test in March, which involves money. The good news is the first
time you take the exam you pay less, the bad news is you pay a huge amount if you
attempt it for the second time. I took the elementary level exam back in 2010
when I finished learning the first round of Chinese, it was compulsory. Now
this school is asking for a higher level certificate before I finish my course
in 2014 which I'm planning to take in March, but the money is too much. I have
to learn 2500 Chinese characters, so this holiday I'm stuck in my room with
these characters. I will be missing the annual Sierra Leone students' convention
is in February, which I have to pay a fine for. The workload is heavy, but God
bless EducAid for teaching us to work harder. Health is okay.
On the other hand,
extracurricular activities are going well. When I think about the holistic
programs, I miss EducAid more. I hear we even have more holistic programs now and
that's just great. Glad to hear about Alpha and Moinina going to Morocco to
further their studies. My team won the foreign students indoor championships a few
weeks back and I'm one of the two foreign students to be called in the school
athletics team.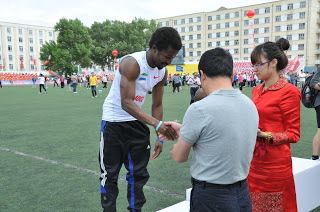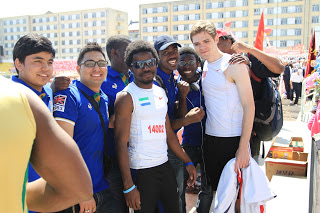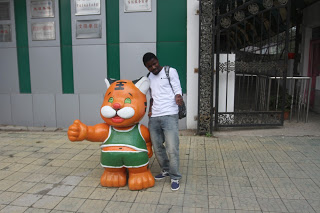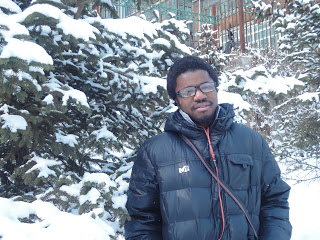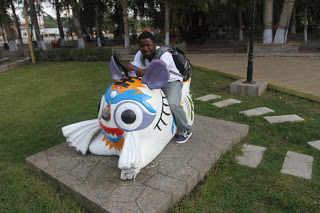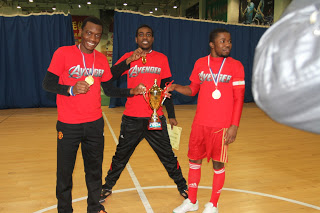 My deepest sympathy.
The memory of Mr. SSDEMs will go on forever in my heart. As a student I really
never understood his principles, but those principles were principles to
success, principles to inspire. After working one year as a junior staff
alongside him, I got to know how inspiring his principles were. Having that
honor to work with him is a treasure I will always cherish. We all know how
wonderful he was. We was a good teacher, father, advisor, leader and a good
story teller. The only source of knowledge is experience and SSdems was my
source of experience. It was a tragic news knowing that I will never get the
chance to meet this great man again and even my kids. But his ideas, I will
cherish forever. May his soul rest in eternal peace.