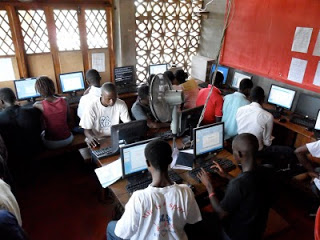 EducAid Lumley IT room in action.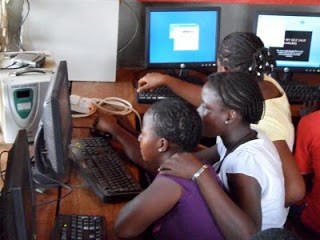 Project work.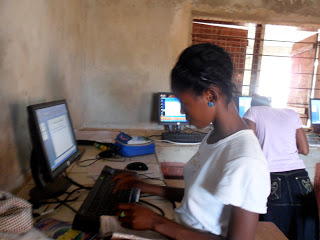 EducAid Rolal IT room in action.
A couple of months ago, EducAid received a good number of 2nd hand computers from a partner school in the UK. The idea was to boost the ICT department and get computers into all schools for staff and students to get the basics and then to help as many as possible towards ICT specialisms.
It is great to see this plan being brought to reality under the management of Moses Tholley [ex-EducAid student who recently graduated from Fourah Bay College with an engineering degree] and his team.
This will make an extraordinary difference to the youngsters with whom we work, giving them access to a facility that, for 95% of the population, is beyond reach.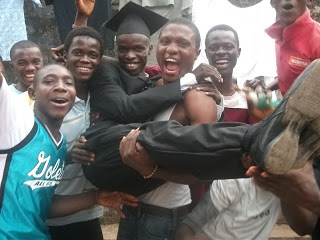 Ex-EducAid student, Moses, graduating from Fourah Bay College, University of Sierra Leone.
Now he runs the ICT department for the whole EducAid programme.
If you are interested in knowing more about EducAid's work with vulnerable young Sierra Leoneans, please go to
www.educaid.org.uk