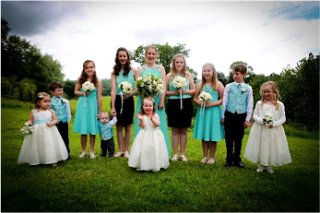 Hello, I'm Lucy!
This year I am Mellor Rose-Queen. The tradition of crowning a young girl as Rose Queen developed in the farming communities of Northern England as part of the celebration of and thanksgiving for the growth of the food crops. Today, in Mellor, this tradition continues but the role of the Rose Queen and her team is to raise money for a charity of the Rose Queen's choice. I chose the charity EducAid. I chose this charity as I know what they do is amazing and would love to be able to be a  mall part of helping children fulfil their dreams. I have only been Rose- Queen for two months and I feel proud of what I am doing.
The events we are hosting are for all ages. The first event we are hosting is a Fashion Show! This event includes Mums from my team modelling clothes from a local  hop. People can buy the clothes and accessories and 10% of the funds go to EducAid. People also buy tickets to come to the event. There is a bar and raffle, as in all of our events. Other events include an Oktoberfest, Threatles concert, Mellor's Got Talent, a Children's Bear Hunt, and many other exciting fund raisers! Thank you for
taking the time to read this. It would be great if you could support me when you can!
Thank you in advance for your generosity!