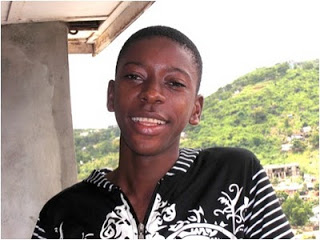 Yayah Kamara is headboy of the Freetown school and the image of excellence in attitude, endeavour and intelligence. He is also from
Magbeni.
A couple of weeks ago, I was summoned to an emergency meeting in Magbeni because the relationship between the school and the community had degenerated to such a point that a serious meeting was required to settle things.
Today I was called back because the students had taken it into their own hands to sort the community out once and for all and went on strike.
It is scary to see, once again, how close to the surface violence and aggression are and how quickly youngsters resort to them as means to solve problems.
Thank goodness there are the others to keep the balance. Currently at the top of the Senior Secondary School are Yayah, head boy, and Musa, deputy head boy and they both originate from Magbeni. It might otherwise be very tempting to give up. Once again, the small picture is what preserves sanity and protects against being overwhelmed by the madness of the big picture!
If you are interested in knowing more about EducAid's work please go to www.educaid.org.uk