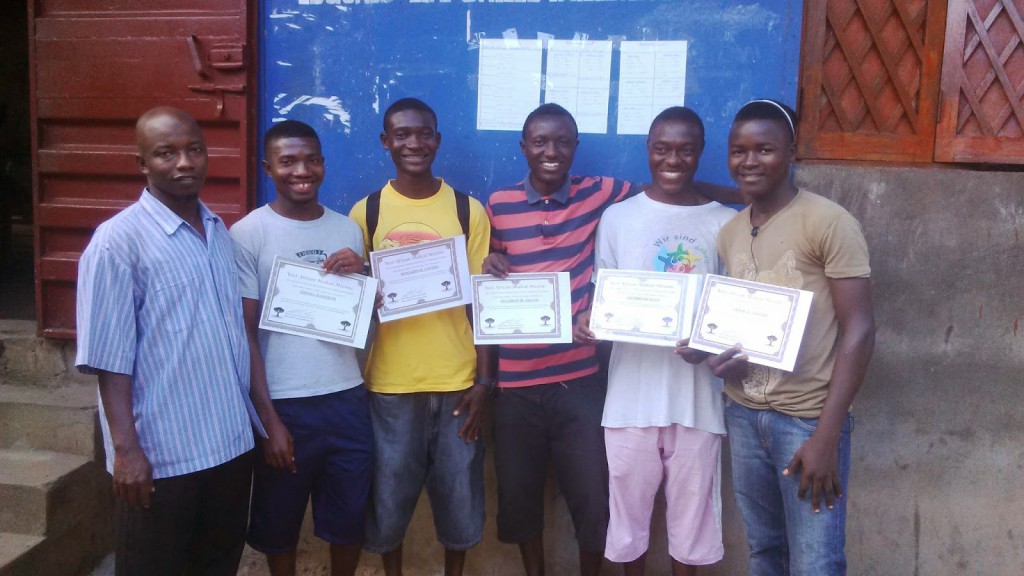 Necessity is the mother of invention – we can see this proverb come to reality during times of crisis, particularly in the actions and initiatives that come from the NGO and Aid communities. A few weeks ago, the West African Medical Mission (WAMM) took in some of our students to be trained in a variety of disease control and prevention classes, and general healthcare.
With the medical scenario in Sierra Leone as it is, having only 2 doctors per 100,000 people, these training initiatives can do so much to empower communities to be self-sufficient. With the death of Dr. Godfrey George, of Kambia hospital, making him the 5th doctor to have lost his life in this Ebola crisis, the ratio of doctors to population is reducing.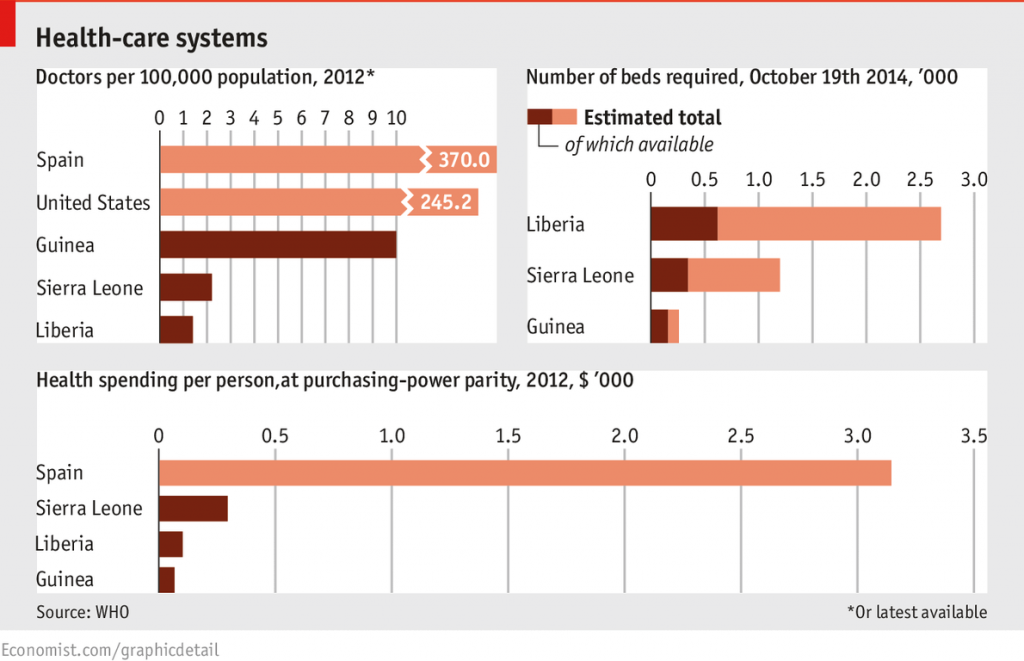 [1]
This self-sufficiency becomes even more important at a time of crisis. With Ebola running rife through the country, there is no capacity for health infrastructure to deal with any other kinds of illness, and could even put someone without Ebola directly in harms way. This initiative will allow us to provide the first and second line of support from within our own compounds; this will not only empower us in our own self-sufficiency, but also reduce the risk of infection from outside.
Below is a description of the WAMM programme from one of the attendees, Sulaiman M Jalloh. He is an EducAid student and an aspiring medic.
On the 21st July 2014, we undertook a programme with the WAMM at the Vine Memorial School, Congo Cross. The WAMM team presented a syllabus related to different diseases such as Malaria, Cholera, Tuberculosis, high blood pressure, HIV/AIDS, and the current emergency Ebola virus. The syllabus covered nutrition, maternal health, mental illness with other important sub topics such as genetics, cell theory, vaccines etc.
To complete all of the syllabus, we underwent more than eight weeks training in the classroom to cover all of the topics.
After the training, we were called for the second phase of the programme that is the community outreach initiative (COI). We underwent two weeks training about how to do a survey, implementation and sensitisation. After this, we were sent out to various communities like Aberdeen, Thompson Bay and Dwazak community to implement what we had learned.
After this implementation we were certified as the young scholars of 2014 as part of the West Africa medical Mission.
We thought that the programme was very educational, important and beneficial to us because, from the experience that we have gained, we now believe that we can make a change to others by passing on this experience and ideas to our colleagues and community members.
More over, we can't say much but to thank EducAid for giving us this opportunity and support to go through this programme, even though we are now part of the WAMM programme, we still need your support.
Thank you Miriam
[1] http://www.economist.com/blogs/graphicdetail/2014/10/ebola-graphics