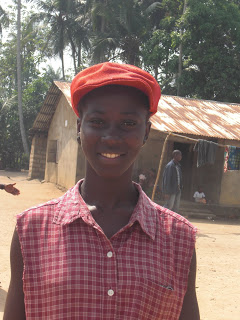 Alice, head girl, has moved in.
A couple of months ago, I gave the go ahead to AA's building project for a new girls and female staff quarters as they were overflowing out of the women's project classroom where they had all been sleeping.
Now, it is already in use by the girls and there is just a ceiling to be added!
Bricks and much of the labour was courtesy of the staff and students. A technician was brought in to ensure the quality of the work, otherwise this was an EducAid Magbeni home grown project.
Fantastic job by all.
Well done!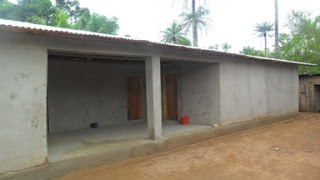 That was quick!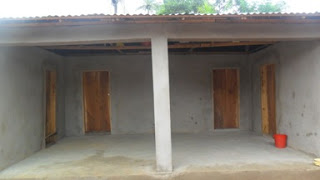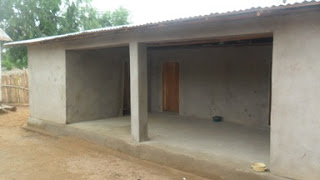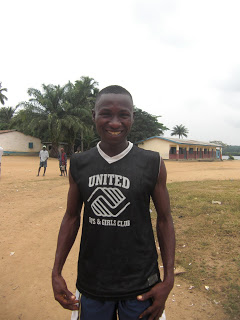 AA – lead teacher and chief organiser – Magbeni.
If you want to know more about EducAid's work with vulnerable young Sierra Leoneans, please go to www.educaid.org.uk