QEP = Quality Enhancement Programme.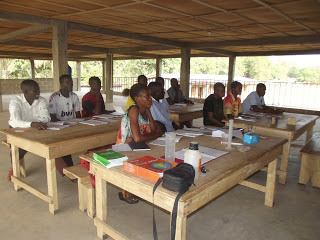 For the last year we have been running an outreach programme to twelve junior secondary schools with whom we seek to help improve the quality of their teaching and learning.
The staff have been attending week long sessions in subject groups and we are now also working with the principals in order to support more positive behaviour management. We are excited because five schools from across the country have contacted us because of our excellent public exam results so that they can learn from us so we have enrolled them in the programme.
In addition to this, we have just heard today that we have the funding in place for the first round of primary school teacher training i.e. QEP Maronka. Yes!
This is exciting.
Primary school teaching is almost as undervalued as it is possible to imagine. Teaching is seen as for people that can't but primary school teaching is for people that are off the scale in their lack of other abilities. If you can read the alphabet you can teach it.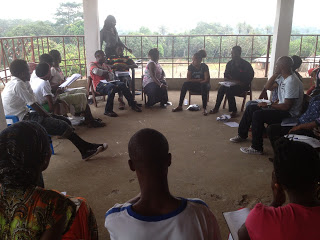 As a result, the primary schools across the country are staffed by people that have few skills, little subject content knowledge and know they are viewed as pretty much the lowest of the low by the rest of society.
Overall, 40% of Sierra Leonean teachers are trained and qualified. Of this proportion, the vast majority are from primary level.
In contrast, we are excited that our dream is being realised. Opportunities are opening up for us to have an impact on the quality of teaching at junior secondary and now primary level. With committed young teachers, past EducAid pupils taking the lead on teaching primary kids and who will now take the lead on training their fellow primary school teachers, there is the potential to change something real for a whole lot of Sierra Leonean children. Big thanks to MIH who are funding us.
Action stations team – lots of work to be done to educate the nation's youth 🙂
If you are interested in knowing more about EducAid's work with vulnerable young Sierra Leoneans please go to www.educaid.org.uk and www.sierraleonegirls.blogspot.com