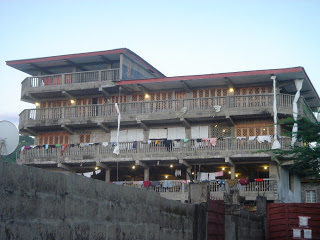 Abdul Noah Mansaray was the youngest ever EducAid student to finish his secondary studies when 4 years ago he sat his West African Senior Secondary Certificate Examination (WASSCE). Emile Carr, longstanding friend of EducAid, has sponsored Abdul Noah through his tertiary studies and is enthusiastic about his progress. It is great to see how wonderfully Abdul Noah is using the opportunity he has been given. Today he sent me the following email:
Hi Miriam,
I just want to express my sincere thanks and appreciation for all the great things that you have done in my life. I have taken my final exams at the university. Based on my grade point I will be coming out with a first class degree in Accounting and Finance. Furthermore, our Head of Department has recommended that I should be taken as an intern at SLRTA and hopefully I will be recruited in the internal audit department. I spoke with Mr. Emile Carr and he was pleased with the information. Once again thank you for bringing my dreams alive. May God reward you abundantly.
With best regards.
Abdul Noah.


This goes with a massive thank you to the whole EducAid family who make it possible for these young people to break out of poverty and take control of their lives. Thank you all!