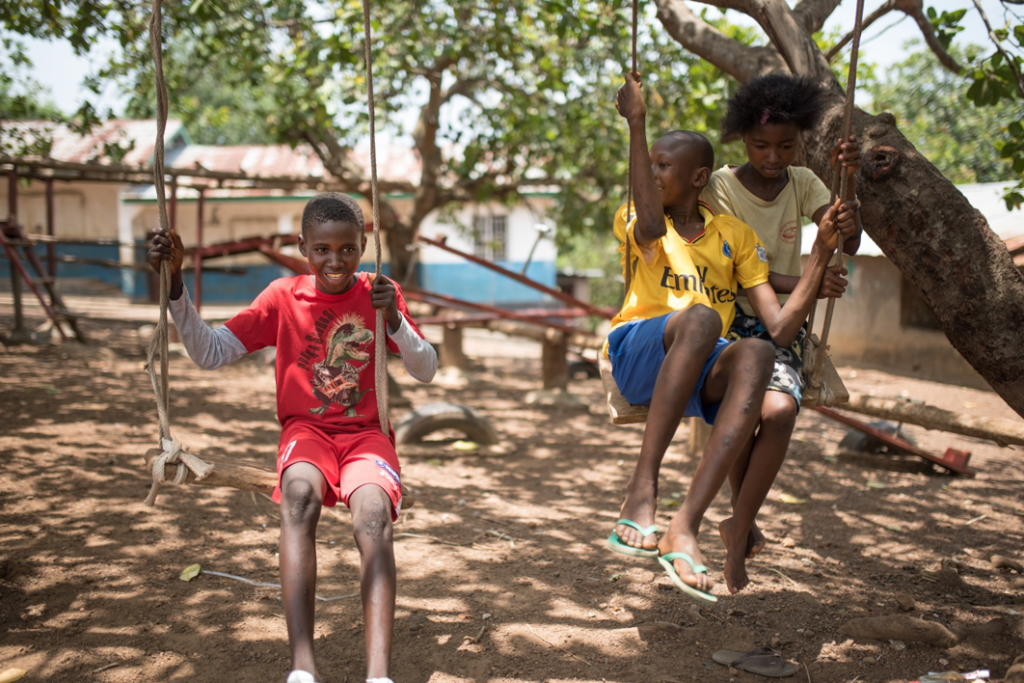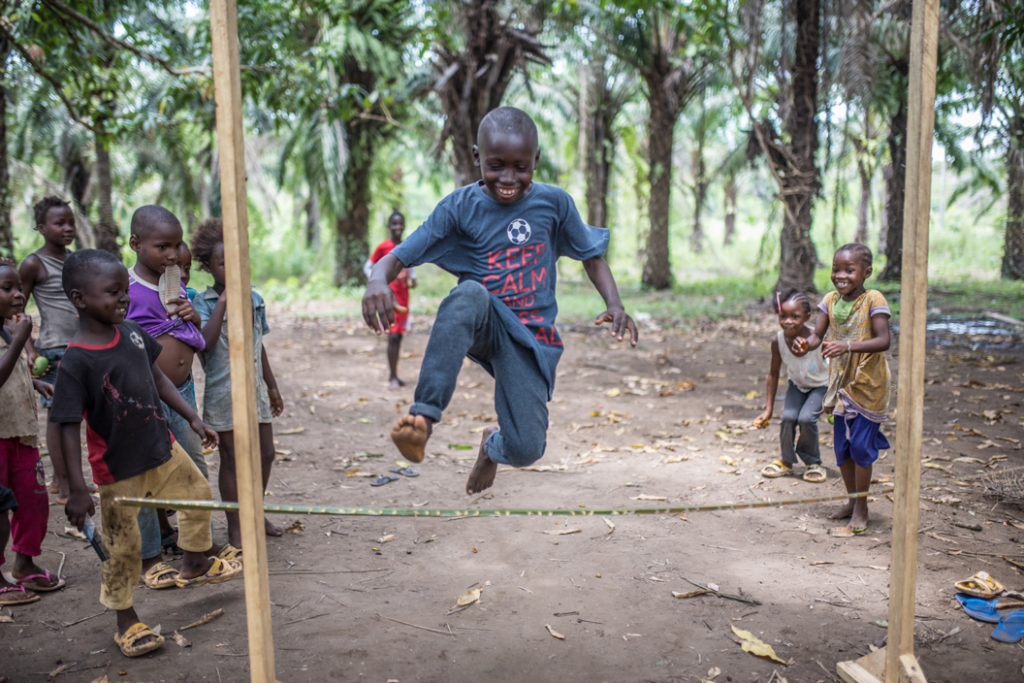 The beautiful country of Sierra Leone is one of many countries that have still not banned the use of corporal punishment in schools.  The Sierra Leonean Teachers' Code of Conduct (MEST, 2009) outlaws the cane but the constitution does not forbid its use and the cane is in popular use in schools (Global Initiative to End All Corporal Punishment of Children, 2014) across the whole country.
Sharing its own success in running excellent schools with great behaviour and top academic performance and a complete ban on humiliating and corporal punishments, EducAid has been working for the last few years with over 100 schools in the west and north of Sierra Leone.  These are partner schools and they participate in our Quality Enhancement Programme.  Many of the teachers are unqualified.  Many of the schools are in extremely remote and deprived communities.
The teachers, the parents and the community leaders are absolutely appalled at our seeming recklessness when we start our engagement with them by telling them that we will be teaching the teachers strategies that will enable them to abandon corporal punishment.  'Spare the rod and spoil the child' is no Victorian joke in Sierra Leone.  It is a strongly held belief that Human Rights activists are destroying communities, teaching the children to disrespect their parents and elders.
When the teachers have participated for two weeks in interactive workshops, with order maintained by the use of 'mutually agreed expectations,' and having regular discussions about how these same techniques can be taken to the classroom, they remain sceptical.  When they start to implement the agreed expectations approach, negotiating appropriate classroom behaviours together with the students and focusing on positive behaviours to be rewarded with 'stars' and later when they start discussing with colleagues, they start finding that order and decorum are not lost.  They find that mutually respectful relationships are far more attainable without threats and violence.
We have watched community after community, school after school report back on the positive impact on children's attendance, children's performance (and particularly girls' performance) as well as improved relationships between school and parents as schools ban the cane.
Many head-teachers do not know they have the authority to say, 'No! There will be no canes in my school!'  Many teachers do not know that their children will have far greater respect for somebody that respects them than for somebody that terrifies them.
In EducAid's partner schools across Port Loko, Bombali and Tonkolili districts, children are now reporting feeling safe to come to school.  They are reporting hitherto unseen teacher kindnesses.  They are full of praise for their transformed teachers' behaviours.  Kids are kids – we are not pretending they have all turned into angels but when they are held to account by their colleagues to keep to rules that they established together as reasonable, there is a change in how they take responsibility for their own and each other's behaviours.
Teachers themselves recount tales of their own change of heart:
'There are no canes now. Before, when I said I am going to give you six cuts, they will be a solid 6 cuts!  Nothing will change my mind, so there was a fear between the students and the teacher. But now there is a cordial relationship. The fear has gone. While the child is doing the punishment, I must give them coaching words. 'Look at your friends. All of them are outside. You need to stop doing this or that or you cannot join them next time'. Then they must see reason.  We thought it was going to be chaos but, no!  The behaviour is not worse. Even now we are the preachers at home. There is a difference even at home.  We tell the parents no more canes at home too.'                                               
Head-teacher Northern Sierra Leone.
'The positive behaviour management has now transformed the school and my lessons.  I was one of the people who thought it would not succeed but I was proved wrong.'                                                                     
Teacher Northern Sierra Leone.
As a result of this work, seeing over 20,000 children benefitting from human rights' aligned schooling, and being excited and encouraged by the response of teachers and heads of schools in all our partner schools who proudly adopt more professional attitudes once they are made available to them, we have shared our story with the Global Initiative to End All Corporal Punishment of Children and have joined their global campaign.
Please find EducAid on their website: https://endcorporalpunishment.org/supporters/
There is so much to be done to make schools the happy and safe learning environments our children deserve.  Please do get involved:
Make a donation: £25 buys a bag of rice that feeds 250 children for the day.
Find out more about our work and spread the word: educaid.org.uk
Sign up for a regular donation: Did you know that as little as £22 per month would cover all a child's costs in an EducAid school? Go to this link to get the details so you can set it up online in a moment.
https://www.educaid.org.uk/get-involved/
References:
Global Initiative to End All Corporal Punishment of Children. (2014). Prohibiting Corporal Punishment of Children in Central Asia, South East Asia and the Pacific: Following up the UN Secretary General's Study on Violence against Children. Retrieved from http://endcorporalpunishment.org/assets/pdfs/reports-regional/Central-South-East-Asia-Pacific-report-2014.pdf
MEST. (2009). The Code of Conduct for Teachers & Other Education Personnel in Sierra Leone, (July), 1–16.