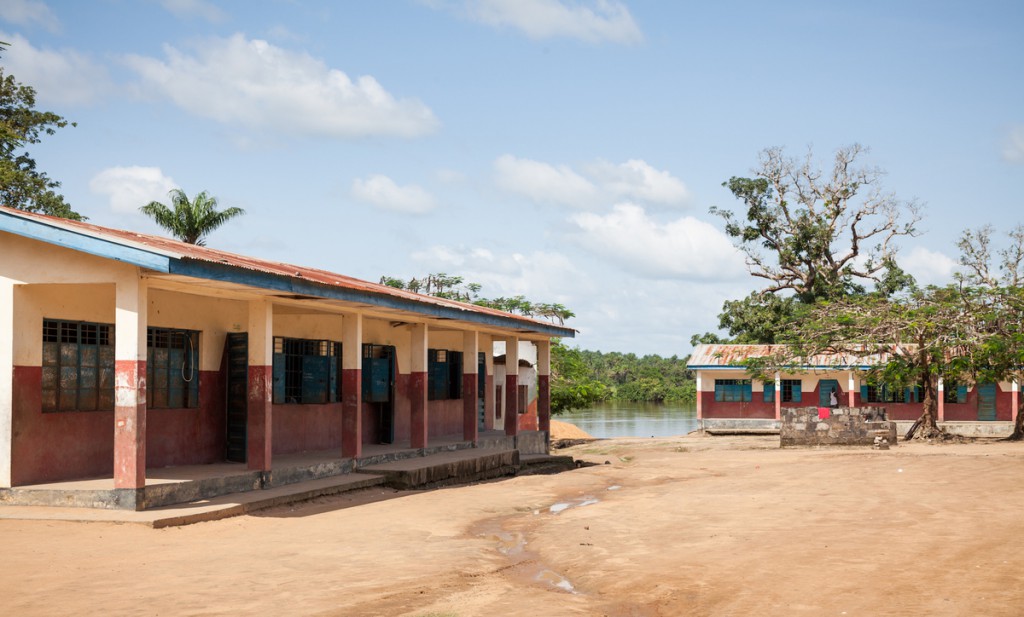 Magbeni is a small village in the Okra Hills next to the Rokel River.
Magbeni is in an area that was very badly affected by the war.  In fact our school was used by the rebels to keep their hostages in and the staff accommodation was used as the rebels' headquarters.
EducAid Magbeni was started in 2004 in an old school building that we rehabilitated with the support of the local community.
We have extended several times and additional buildings are needed once again to accommodate the growing numbers.
Magbeni is in a very poor area.  Nowhere is the poverty seen as clearly as in the health care provision.  In the whole of Sierra Leone there are fewer than 100 doctors and in Magbeni we have unfortunately lost five students in the past year both due to poor health care and a resultant late diagnosis.