Quality Enhancement Programme
The Quality Enhancement Programme – better known as the QEP – is EducAid's teacher training programme.  The QEP allows us the opportunity to leverage what we have learned through running schools for so many years, and apply it to under-resourced schools with under-trained teachers. By harnessing aspects of our schools, and focusing on our values-led education,  we immediately saw the impact of our work. Since the outset of this programme we immediately understood the opportunity we had, and we have been focussing expertise and resource in to the QEP ever since.
In Sierra Leone approximately 40% of the teachers are trained and qualified; the others are doing their best in trying circumstances, and for little pay. As a result, there is a significant issue of quality at every level of Sierra Leone's education system. We have a unique and established course programme that focuses on a number of key areas. These techniques and programmes demonstrably improve engagement, attendance, and performance in class. Not only do we work with the staff of the schools, but we engage with the entire community and enable a long-term and sustainable change. Some of the key areas that we work with schools on are:
---
---

In 2015 we were given a 4-year grant from the European Union to further develop our work in this area, and since the receipt of this grant we have been able to further engage several integral donors and supporters to help us roll out this programme. The EU's support has enabled us to massively scale up our impact in Sierra Leone, and to undertake a scale of teacher training that can deliver genuine systemic change across the Port Loko District. It is with the help of our early-adopting partners that we established the grounding for this increased funding, and it is support from the European Union that has enabled to us to create the impact that we have always had ambition to do.
---
The history of the QEP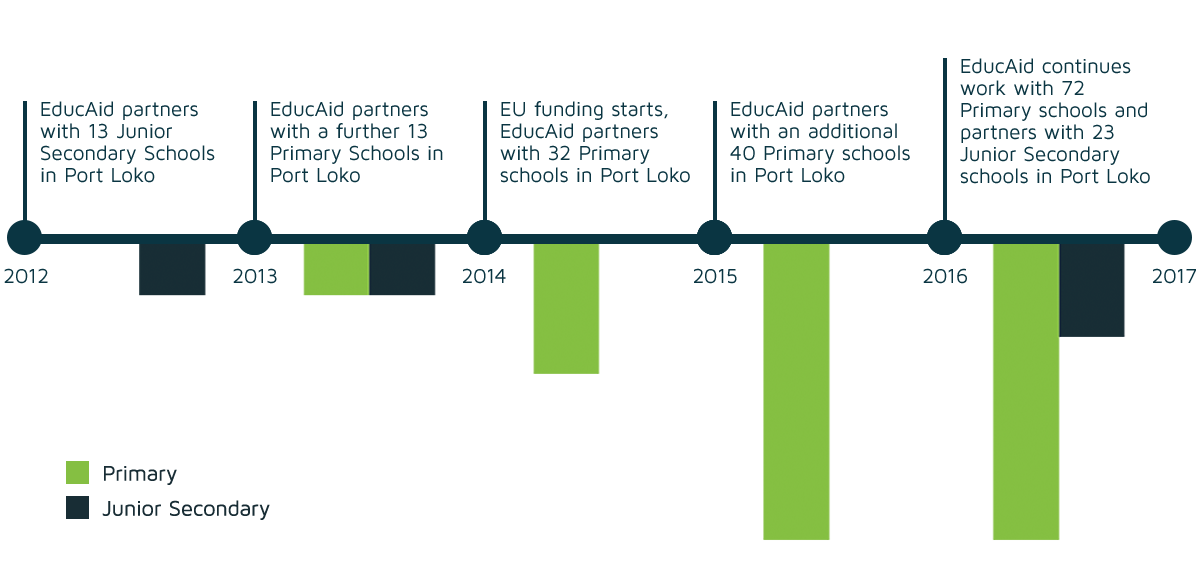 Find out more
More information on each of our programmes and who we are can be found by clicking on the images below.