I have not been away from Sierra Leone for this long [5 weeks] since Kofi was born. It is very comforting to note how well the leadership team and the staff in general have developed since then. Lots of excellent work has been done and real professionalism and commitment has been demonstrated. We are very proud of the excellence of our staff. Few, if any, schools in Sierra Leone can boast of such a team.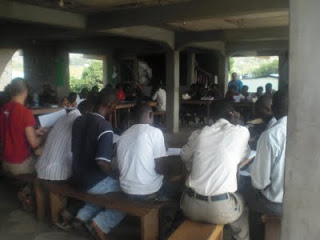 Whole Staff training.
Back in the UK, there have been so many kindnesses from so many people. Kofi will be quite shocked to hit reality after the treats and presents he has received [knights parties, knight outfit and playsets, cars, Legoland, Brighton Pier, sheepdog trials complete with archery competitions, beautiful books and toys….] He also had a fantastic few days at St Simon's Primary School, where they could not be kinder in their absorption of him into all the Reception Class activities.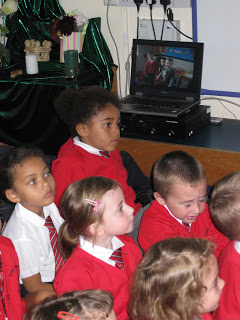 Spot the serious schoolboy!
And now it is time to find a new way forward. Kofi and I are returning to Sierra Leone, to formulate new plans and pick up the pieces, tomorrow. The witchcraft accusations still flourish but I trust the 'dreams' will have died down. There is so much real stuff to deal with, I hope it is going to be possible to get past the nonsense and get on with reality.
A very helpful step in preparing for our departure was last Saturday. A small group of assorted but dynamic women had a very creative day, making Girl Power Group materials for the network of young women we are starting to develop. There are three groups in Sierra Leone and we hope that many of our partner schools in the UK and elsewhere will also start their own groups and start inspiring each other to achieve something closer to their potential. For more information follow this link: https://www.educaid.org.uk/EducAid_Sierra_Leone/Girl_Power_Group.html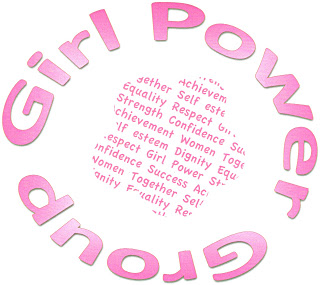 Please pray for us as we go back to Sierra Leone without Alhassan's day to day guidance, protection and support.