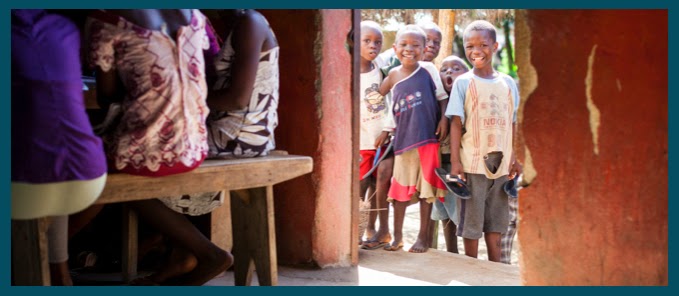 Last week we
outlined the need for the 3rd phase
of our fight in this Ebola outbreak. This week we are taking a huge step towards implementing an effective and progressive programme for life after Ebola.
There are huge numbers of children, the most vulnerable members of society, being orphaned by the vicious Ebola virus. The Guardian wrote in a piece that Sierra Leone's Ebola orphans face a situation worse than war; we agree. We have some concerns over the effectiveness of the family tracing and reunification projects that are being prioritised at the moment, so we find ourselves with an even more important role than before.
Upon careful consideration, we have decided that our most effective course of action is to open 2 Interim Care Centres (ICCs), in to which we will accept the orphans of Ebola. These centres will take the lowest risk orphans – those that have been known to us for an extended period of time, who have not come in to contact with the virus for at least 21 days – in to an isolated building on one of our sites. Here, these children will be kept for a further period of 21 days, to ensure that there is no risks posed by the virus, and then integrated in to our school system where they will be provided with the loving home, care, and education that EducAid has to offer.
The first ICC is in Maronka, it was previously used as the teacher training building. We have fenced off the building to ensure no early cross-contamination between the students and orphans. The second ICC is the secondary Junior School building in Rolal, it has seen a huge amount of work done in preparation for this initiative. We have dug new latrines for the building, turned the kitchen in to an incinerator, painted the walls with a special oil-based paint to allow for easy disinfection, fenced around the whole site, as well as a number of other changes that we will detail later.
The period of isolation for these children is our final step of protocol. We are confident that these orphans do not have Ebola, but our priority has always been to ensure the safety of our current student and staff population so this period is essential to that.
Rather than exposing our staff to any risk of exposure, we have enlisted the help of Zainab and other Ebola survivors. They have been trained in care and preventative methods, and will now oversee the period of isolation and continue the daily health checks throughout these 3 weeks. During this time she will be looking after these orphans: keeping them happy, and healthy. The survivor carers will also play an important role in monitoring the children from a pastoral point of view, and informing us of any real concerns that she has with these children who have suffered such a terrible time.
This process is of huge importance for Sierra Leone, generally. Not only are we taking steps to reduce the social impact of Ebola on those most affected, we are also helping to reduce the spread of Ebola by undertaking a localised period of observation and removing vulnerable potential sufferers from the cycle of transmission, thereby reducing the strain on the health and emergency services.
These orphans have seen the worst of Ebola. Many of them have seen parents and siblings taken by the virus, and have now spent months isolated and without any pastoral care of any kind. Aside from the educational support that we expect to provide, we are preparing ourselves for the need for psychological support – we will discuss this need, and our methods in another post. For now, feel confident in the fact that EducAid is now participating in the seclusion of potential sufferers of Ebola, as well as in the education of ways to prevent it.
Today is #givingtuesday, an initiative that was borne from a distaste for the excesses of Black Friday and Cyber Monday. If you've been chasing down the latest deals and buying presents for Christmas, spare a thought for the orphans that are taking their first step to rebuilding their lives. We are still a long way short of what we need to raise, and we really need your help.
Remember, £180 will pay for a student for an entire year – accommodation, food, medical care and their education. Please donate whatever you can.
We'll be telling Zainab's story tomorrow – how she lost her family, fought through Ebola, and is coming back to help EducAid save the next generation. Make sure to sign up for the blog to receive alerts in your inbox.