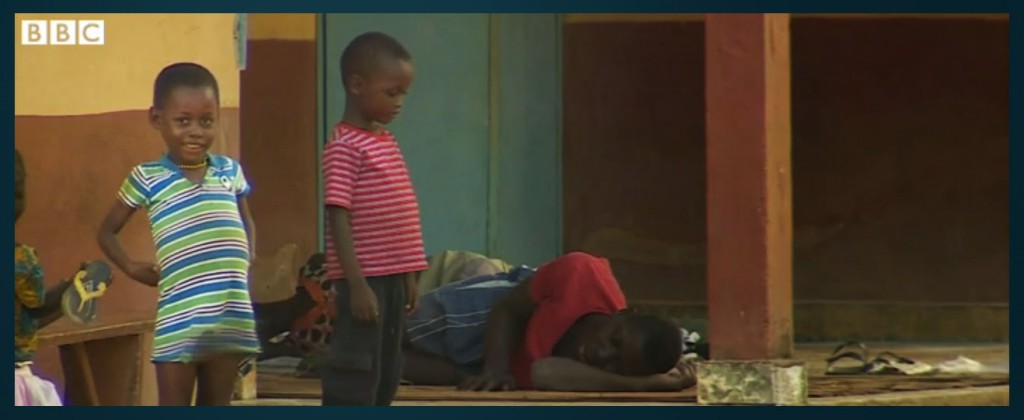 The picture that we painted nearly a month ago in Kigbal was not one full of promise. Coinciding with a BBC News journalist, Miriam visited a small village called Kigbal, 4 hours northeast of the capital, Freetown.
The BBC Journalist, Andrew Harding, described the scene like this:
"A smooth tarmac road runs through the middle of Kigbal village in Sierra Leone. On the east side of it, perhaps 30 children stand clustered in the shade.
"We came to this side to be safe," says 14-year-old Mabinti Kamara, glancing at the mud homes across the road and a dark silhouette beneath a tree.
"A lot of people died there. They took my father away. I don't know what happened to him".
Miriam's report was just a bleak:
"The little children that I was talking to today have lost everyone – both parents and often several siblings – and they are watching each other die one by one. Every day, more die.
Please God; pray that there are some survivors so that we will have a chance to help them. I was talking to them about going to school – what else do you do?
I took some photos of the children and showed them – they were quite excited about that. Then we were talking about them going to school, and I showed them a photo of Kofi and so on. The little girl at the bottom is Adamsay and she is feeling better than she was yesterday – but is she going to live?
It is really very sobering, Marcus."
This was on November 10th.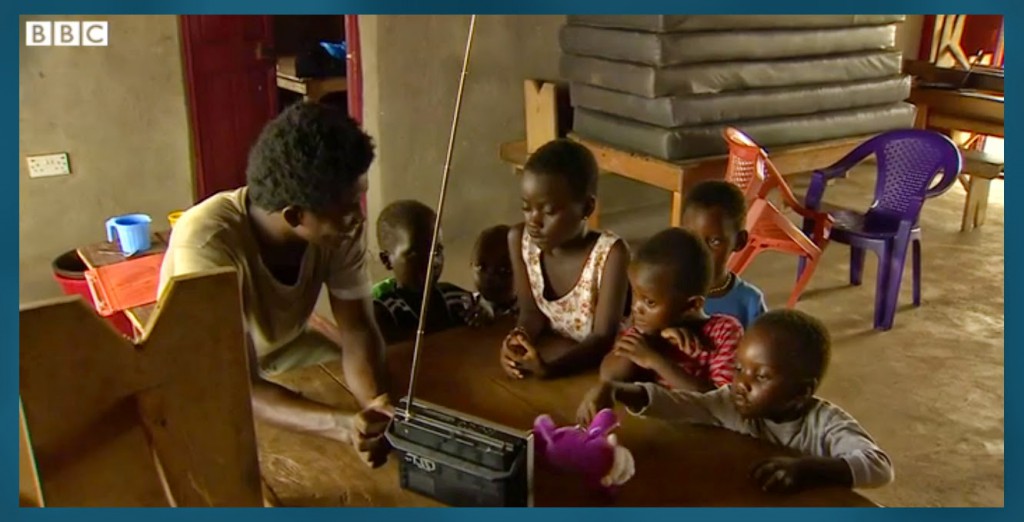 More recently, however, Andrew Harding has returned to Kigbal and found a different scenario. Despite suffering heavy losses in the village – 1 in 6 died to the disease over a period of weeks – the general mood is much better. This is in no small part to the work that we have done at EducAid, and he mentions so in the article and video. We have managed to make safe a number of the Orphans with the help of Zainab, the carer featured in the film, and we will continue to do everything we can to help the sufferers and orphans of Ebola. See the children that we have saved from Kigbal, making the most of our Education by Podcast initiative – our programmes are working, and we are reaching the most vulnerable children by any safe means possible.
Read Andrew Harding's report here, and watch his video in Kigbal – it shows a village with hope and optimism restored in their minds. Despite their losses, a sense of achievement is in the air. For now, this is the case. Ebola is, unfortunately, still severely out of control. With 45 new cases yesterday, 58 on Monday, and 25 on Sunday, the 41% survival rate will mean that 75 of those people will die. This is an unnecessary waste of life.
Please continue to help us change the course of Ebola in Sierra Leone. Donate now.