Our vision is to create a democratic, dignified and globally-engaged Sierra Leone, where poverty is eliminated by educated citizens.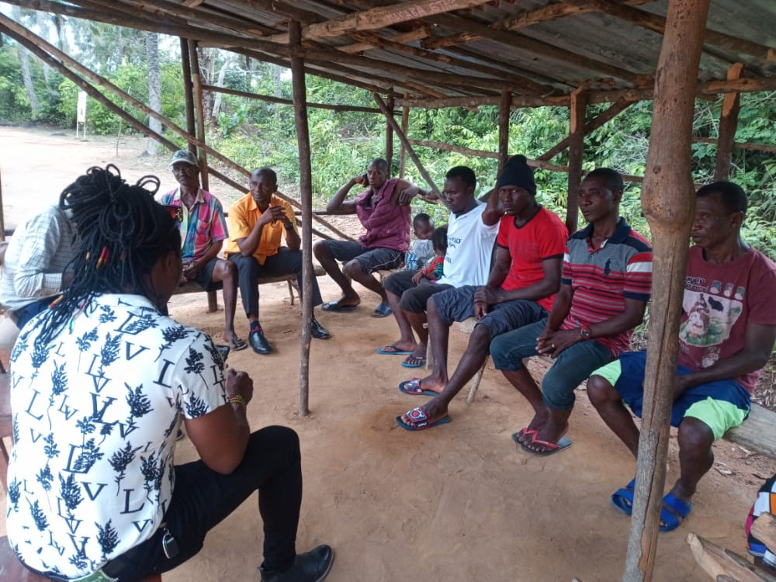 EducAid is a registered UK charity, primarily funded by individuals and charitable organisations in the UK, Europe and the United States. We were incorporated in 1995 as a Charitable Trust (1048012) and transferred into a Charitable Incorporated Entity (CIO) in 2016 (1163161), both registered under the name of EducAid Sierra Leone.
EducAid Sierra Leone is a registered non profit in Sierra Leone.
EducAid's Head Office in Sierra Leone is based at our Freetown site; Lumley. 
Our UK team; who handle the majority of governance and fundraising are now working remotely. Our registered UK address is EducAid Sierra Leone, 93 Tabernacle Street, London, EC2A 4BA.
EducAid started life following a trip to Sierra Leone by James Boardman and Swithun Mason in 1993.
Financial support was sent to Sierra Leone to help students pursuing their education.
Swithun's sister: Miriam Mason, with her background in teaching in the UK, made the decision to move to Sierra Leone to run schools.
In 2000, delayed by the extreme violence in 1999, Miriam moved to Freetown and began to run classes on the back veranda of a rented house in Lumley – EducAid's own first school was founded.
Over the years EducAid has grown alongside the needs of the local communities in which we serve, strengthening education through a range of projects.
EducAid now runs an educational network of free schools and school improvement projects, works on gender equality and improving community resilience in addition to participating in international research and global best practice on education.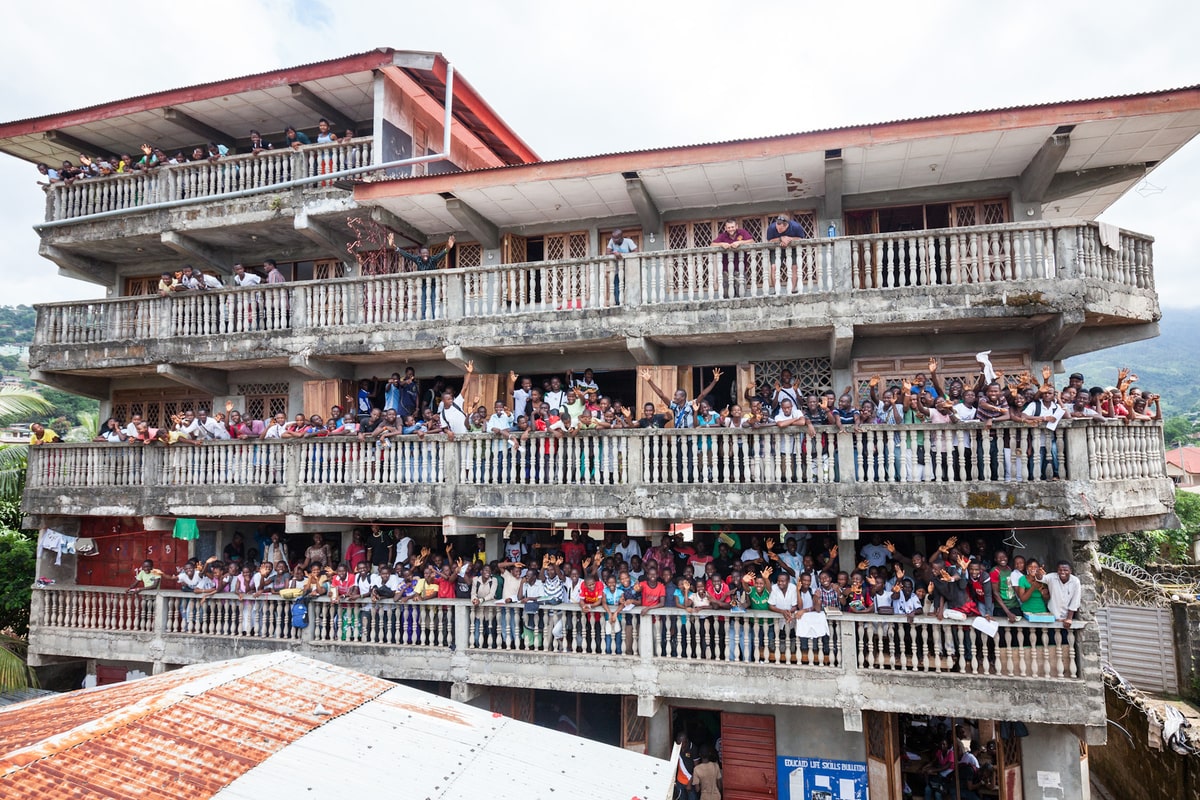 Our Team
EducAid has a dedicated team working in Sierra Leone and a (much smaller) UK Team.
Feel free to explore our different projects to find out more about our team members in both countries.