Challenge Events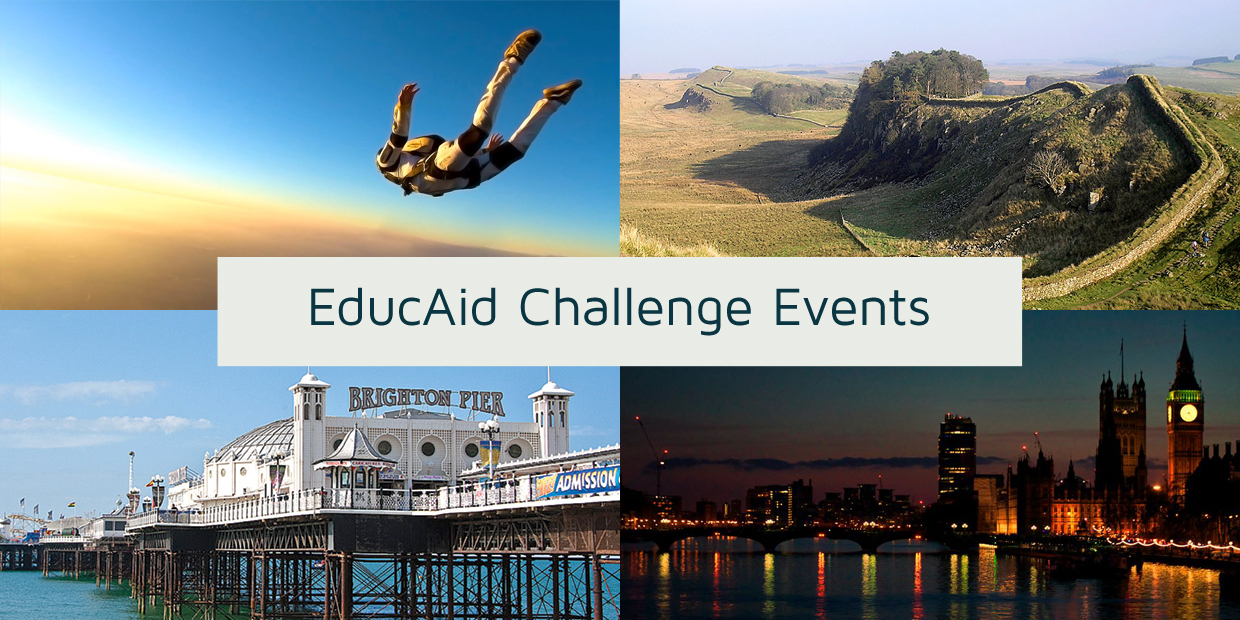 In 2017 we are running a number of challenge events. These events are organised for all of our community, friends and families, to get together and enjoy a fun day or night out and to raise money and awareness for EducAid. We have curated a selection of events that we hope will interest all different types of people; from walking to skydiving. Each of our events will be an inspiring and enjoyable experience for all.
A little bit about EducAid
EducAid runs an educational network comprising of free schools, teacher training, and tertiary programmes in Sierra Leone. We provide distinctive, personalised, top-quality, holistic education and support to vulnerable young Sierra Leoneans.
We are a UK registered charity which believes that the education of young men and women is essential to: unlock human potential, overcome poverty, improve wellbeing, build democracy, and that it is the cornerstone of stable development. Our vision is a democratic, dignified and prosperous Sierra Leone, where poverty is eliminated by educated citizens who are able to develop their personal, social and economic wellbeing.
EducAid builds on the foundation of quality education in an environment of equality. In a country where gender equality is so disproportionately biased against women, we ensure that our pupils are treated identically, no matter their gender.
EducAid is unique in Sierra Leone in that it aims to empower Sierra Leoneans to build a better future for themselves, from the bottom up.
EducAid starts with the future – the children.
A new school, Pate Bana Marank.