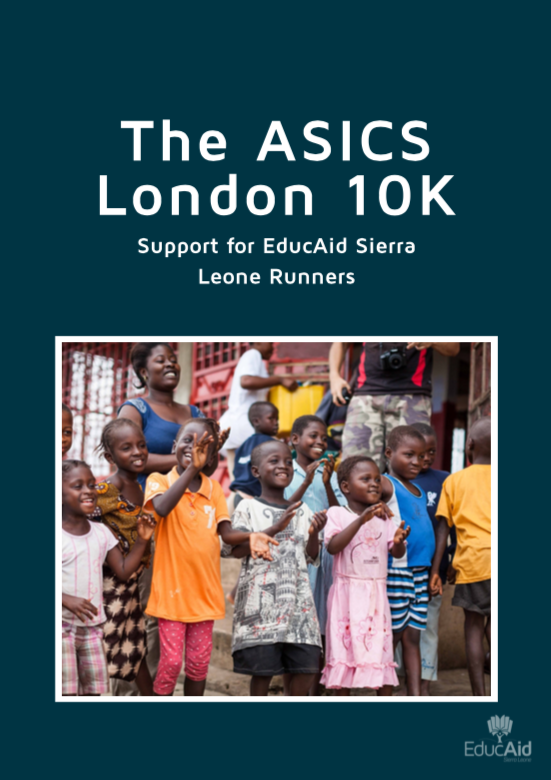 There are many ways to get involved, celebrations will continue throughout the year with garden parties and more. Join the EducAid team and community, and take part in something exciting this year!
We are taking part in two big challenge events this year; see below for more information.
This is a challenge with a twist. There will be live bands and DJ's to keep you going along the way and you'll see many famous London landmarks (visit their website to see the route map). EducAid supporters will be there to cheer you on and supply you with a finishing line reward!
Get training and share your progress on social media! Use the hashtag #EducAid25thEvents and tag us so we can cheer you on.
Date: 21st July 2019
Registration Fee: £48
Number of Places: 5
EducAid Meeting Point: Bomber Command Memorial, Green Park, Piccadilly, London, W1J 7JZ.
Time: TBC
To sign up please email Roxanne, our Fundraising Assistant, who will send you a team invite.
Already an EducAid runner? Download our London 10K Pack for fundraising tips, event details and social media resources to get you started!
Join us at Finsbury Park for this fun, but muddy, obstacle course. You can sign up using the link below, which will enter you to run for EducAid. You pay for your ticket, and then the fun begins – ask your friends and family to support you in this challenge!
Sign up link: https://shop.roughrunner.com/discount/Educaid
This is sure to be a challenge so get training! Share your progress with us on social media - use the hashtag #EducAid25thEvents and tag us so we can celebrate with you.
This is a family-friendly event, so you can sign your family up to join in the fun. There will be EducAid support on the day, and, as ever, something too look forward to at the finish line!
Date: 7th September 2019
Registration Fee: 5K £53, 10K £62, Kids £15 (if you use our link you'll receive 10% off the registration fees)
Location: Finsbury Park
One day this summer, get your family and friends together for a garden party. This easy-to-organise fundraising idea is a great way to get people together and raise money for EducAid.
Invite your guests to bake some cakes, a few pots of tea – perhaps some bubbles – and a bit of bunting and you're ready to go!
Date: Summer 2019
Location: Your garden
Every pound makes a difference, so don't be worried if you don't think you'll raise a lot – we value every penny that you raise!
If you're interested, please complete this form and we'll make sure you've got all the support you need!
Got other ideas?
Do you have another idea for an event? Fundraising events can be anything from a tea morning, a sponsored reading challenge, or a family walk, to a long trek or a skydive  - how big will you go?
If you would like some help organising your own event, or some resources to publicise something you have organised, then please do drop us a line by clicking here.