Sierra Leone has one of the lowest gender equality indexes in the world (UNDP:2020). Sexual Gender-Based Violence (SGBV) is commonplace with 9/10 girls affected (UNICEF:2019) in the country.
Corporal punishment and violence in schools is also widespread and many girls are confronted with additional barriers in accessing education. Nationwide, secondary attendance for girls is only 41% (UNESCO:2018).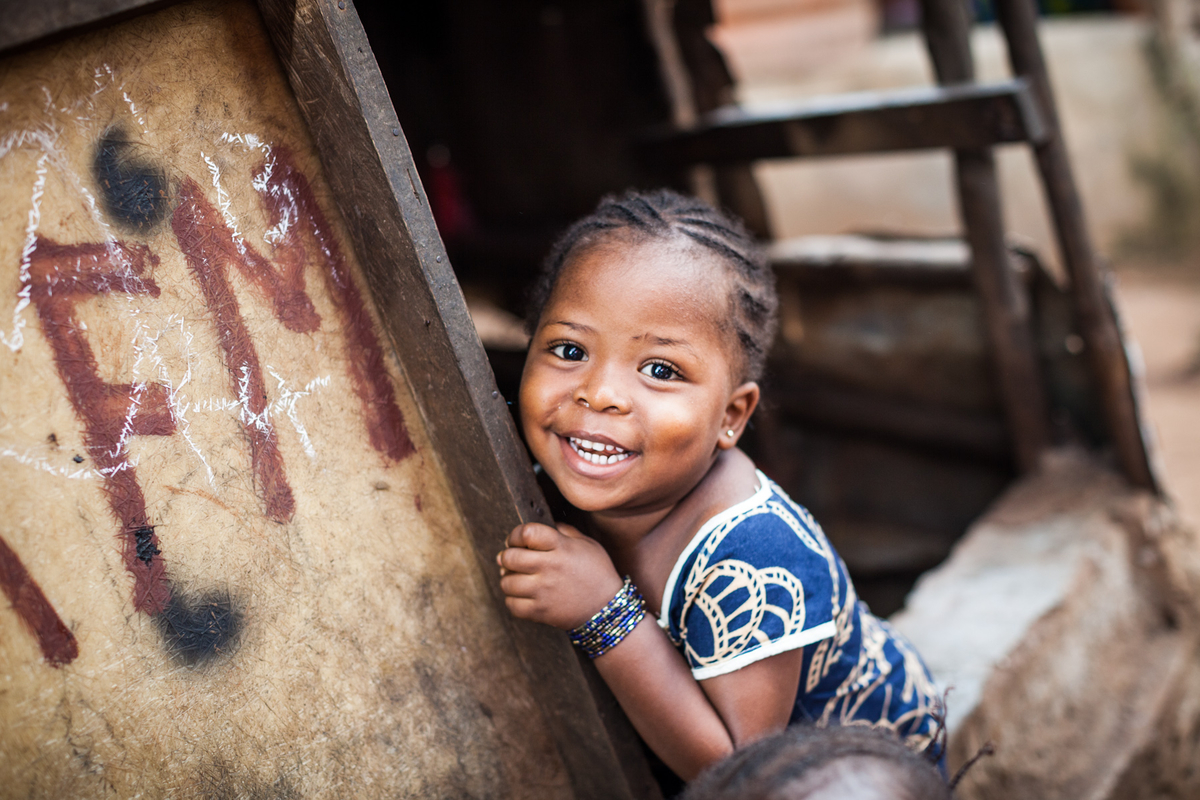 EducAid works to ensure schools are  the safest place for girls, working with students, staff and communities to combat inequality and gender based violence.
Our programmes work with girls, women, men and boys across all levels of society. We train students, school leaders and teaching staff, work in hand with communities and other local organisations in order to build a stronger and more equal future for all. Find out more below:
"At EducAid we are building our self confidence, and learning our rights.. The sessions teach us about kindness and sisterhood…  they promote leadership, public speaking and improve our vocabulary.. They teach us too how to be a role model" 
Strong Girl Incubator Students 2022
"We are very happy to be part of the fight to stop FGM in our country, and improve gender equality. We are the next generation of strong women"
EducAid Lumley Secondary Student's 2022 - at participation in an anti FGM protest
The Strong Girl Incubator (SGI)
Our SGI project (formerly the Women's Project and renamed by participants) is designed for female students to continue their education, offering pace-adapted learning in numeracy, literacy and other necessary tools to enable girls to succeed in mainstream education.
It also creates a strong support network of young women and female role models to encourage and support students with workshops on confidence, healthy relationships and more.
We expect 70% of SGI students to successfully return to mainstream education within 1 year and to enjoy and display increased confidence and take on leadership roles within school, participating fully in meetings and in class.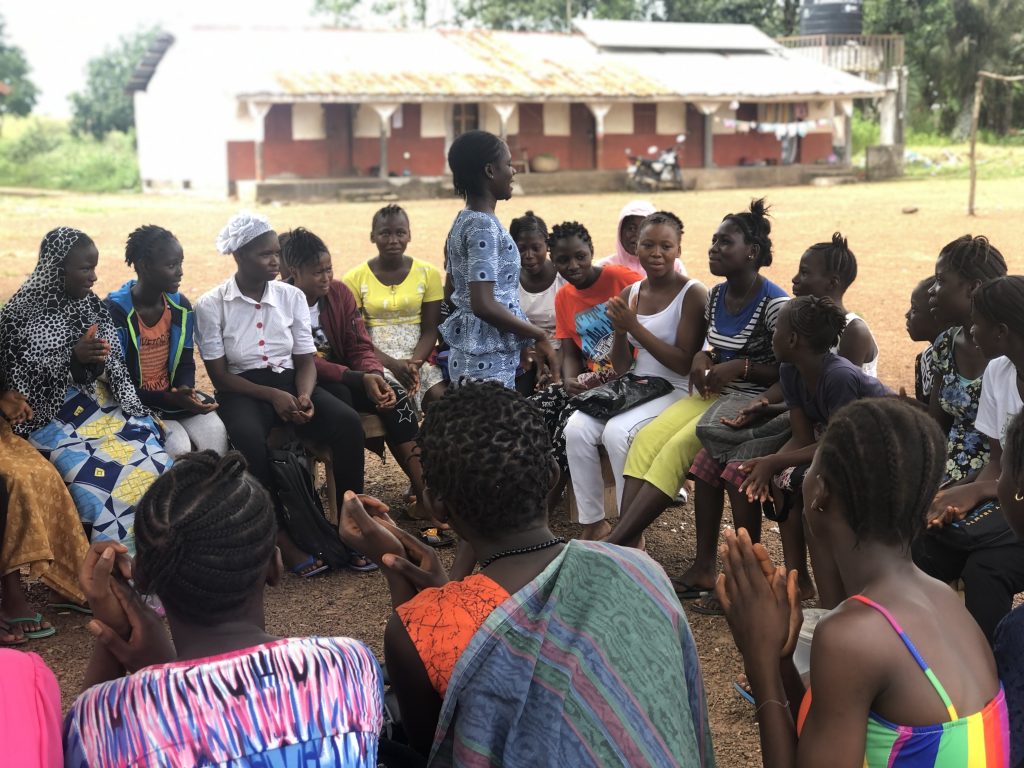 Girl Power Group
EducAid's Girl Power Group (GPG) sessions teaches girls and young women about their rights and potential, with positive female role models and sessions on self esteem in order to enable girls to achieve in education and more. Results show many of them are doing just that!
See the following video where some of our female students speak about self esteem (in a song cover!)
The White Ribbon Campaign
Working to stop gender-based violence and to improve equality needs action and participation from both men and women. The WRC sessions (pictured here at our Rolal school) are held every Thursday.
WRC sessions are a place for boys and young men  to discuss issues of equality and how they can help to end gender-based violence and be equality champions for girls and women.. 
By engaging with men and boys, the sessions challenge unequal behavior and promote cultural change that encompasses equality and says no to violence against women and girls.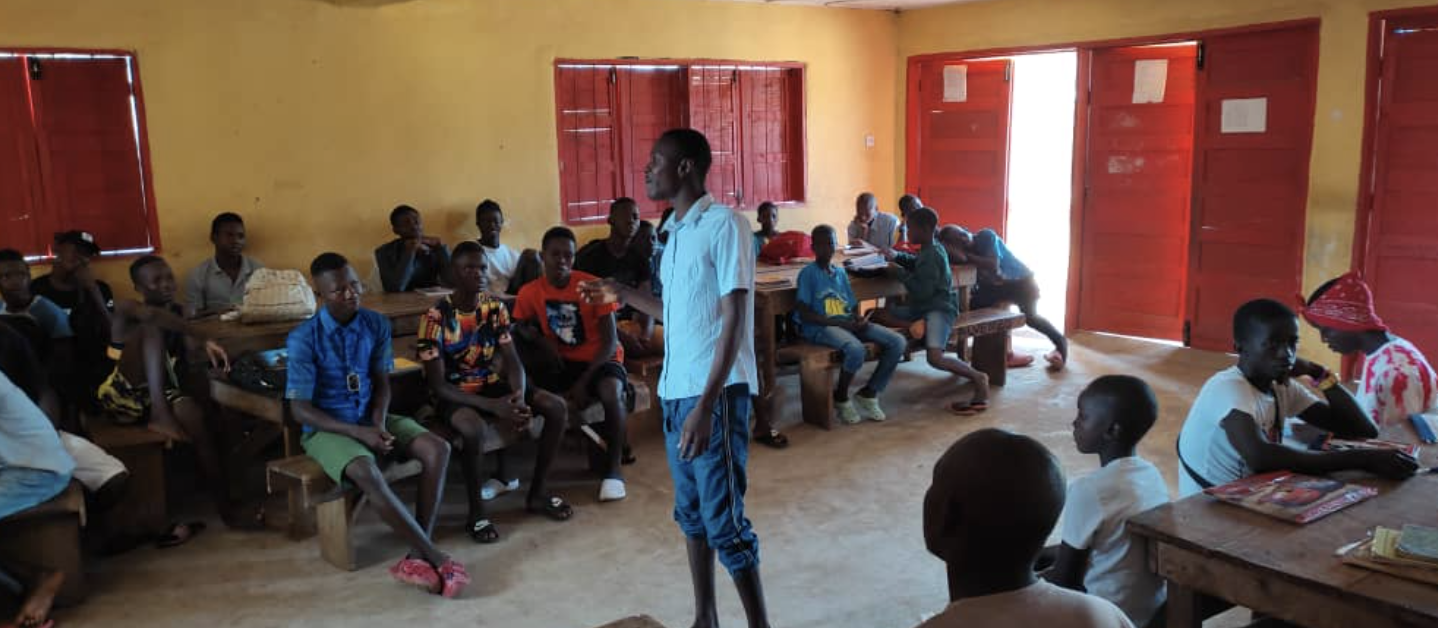 Our Equality Team
Equality Coordinator : Zainab Bangura