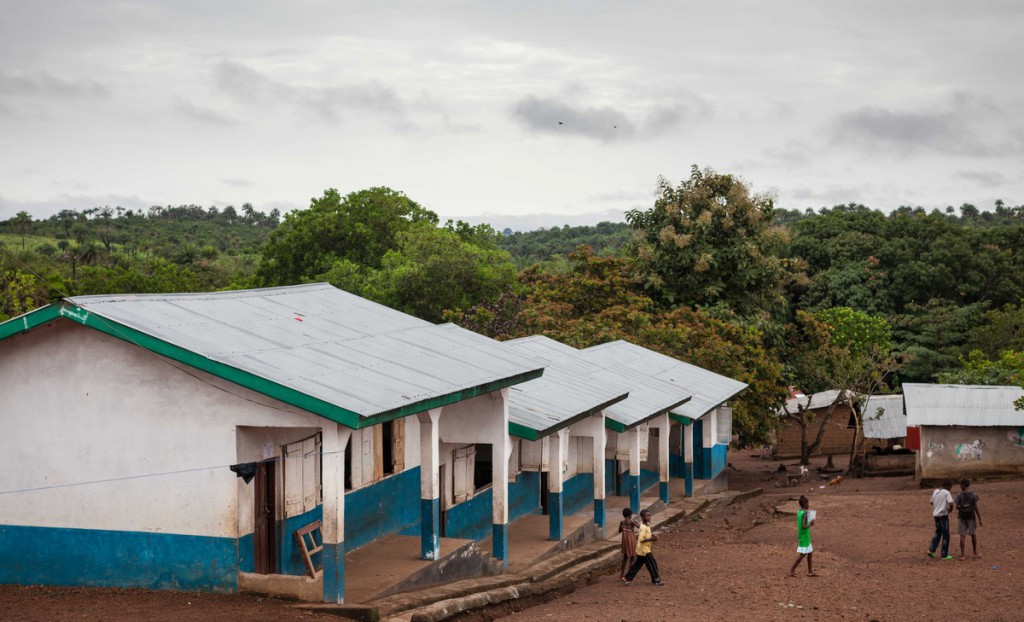 Maronka is a small village in the Port Loko District to the north of Freetown.
EducAid has been running a small primary school in Maronka since 2004.
It started when we gave a blackboard and some chalk to the chief for six children who were too small to walk the 3 miles distance to the nearby government school. Now, there are over 200 children who have started the journey that is education.
In 2009, FORUT built a 4 classroom block.
In 2011, we opened a Girls' Safe House for the accommodation of all our live-in primary school girls. The focus of the girls' house is to protect against all that threatens their healthy emotional, social, physical and intellectual development. They are taught to believe that they are strong, beautiful and capable.
In 2012, a small primary level teacher training centre was opened for the delivery of the Quality Enhancement Programme in Maronka (QEPM) to partner schools in the Port Loko District and across the country.
In 2014, a new boys' house was built for the accommodation of all the live in primary school boys.