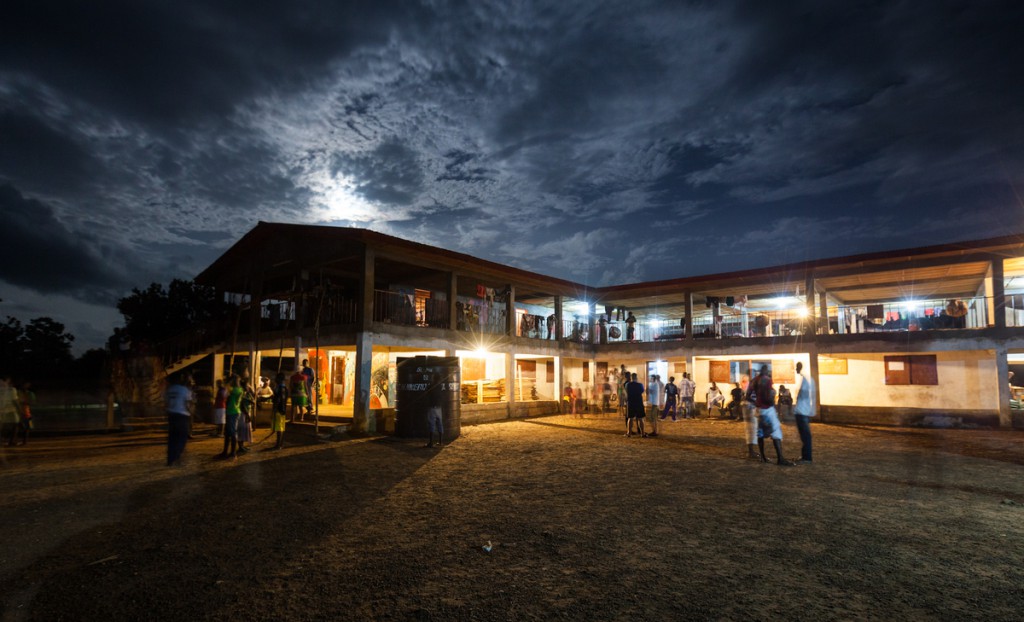 Rolal is a tiny village, nicknamed 'wan os' [one house], whose community expressed a real desire to have EducAid come and base our second school with them.
Since its inception in 2004 in an unfinished house, the school has gone from 30 to 850 students and consistently achieves the highest results in the area in the public exams.
In 2005, EducAid received funding for materials to build a new school building.
The students made their own bricks and contributed much hard work to the construction of the new Junior Secondary School building.
In autumn 2010, we opened a new senior secondary department.  This radically transforms what we can offer our students.  Previously, if children wanted to continue on beyond junior secondary they had to move to Freetown. Its name is now 'The Furlonge School of Excellence' in recognition of the generosity of the Furlonge family who sponsored its construction.
The Quality Enhancement Programme (QEP): In 2011, EducAid was awarded a grant to build a new teacher training and resource centre on top of the senior secondary building.  This new facility enables EducAid to share its successful methodologies and competences with teachers and school management committees from our partner schools in the local area and beyond.
Now, there are over three hundred students in the junior secondary school; over five hundred students in the senior secondary school and a flourishing women's project where girls of all academic levels wanting to re-enter education can work on their maths and their English skills until they are confident and competent for promotion to the mainstream secondary school.