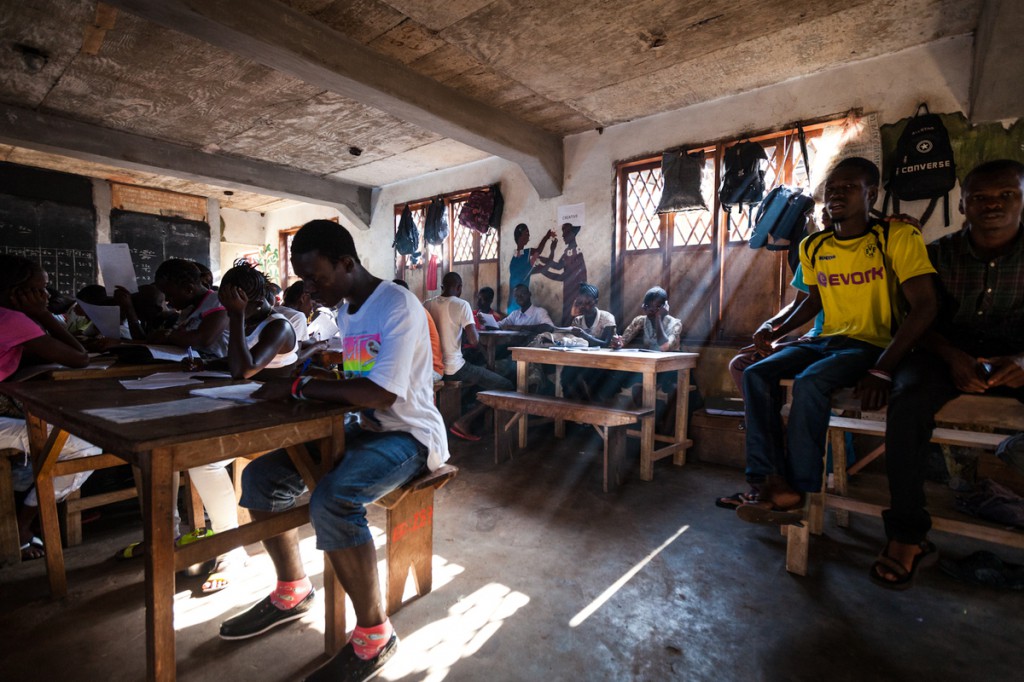 Lumley is a suburb in the west of Freetown. The first EducAid school was established in a rented private house: 105 Regent Road, Lumley, with 20 students on 18th September, 2000.
In 2005, we built a new building on Alhassan Sesay's land when the landlord of the original school building decided to sell his house and we could not obtain land from the government.
Today, there are 25+ teaching staff and 750+ students in the Lumley School.
In 2012, EducAid Lumley came 2nd in the country in the senior secondary school exams with 100% pass rate when the average across the country was 10% pass rate.
It was in the Lumley school that we evolved our innovative, independent, personalised learning methodologies, now so successfully used across the whole programme.